The Plume Anthology of Poetry, 2012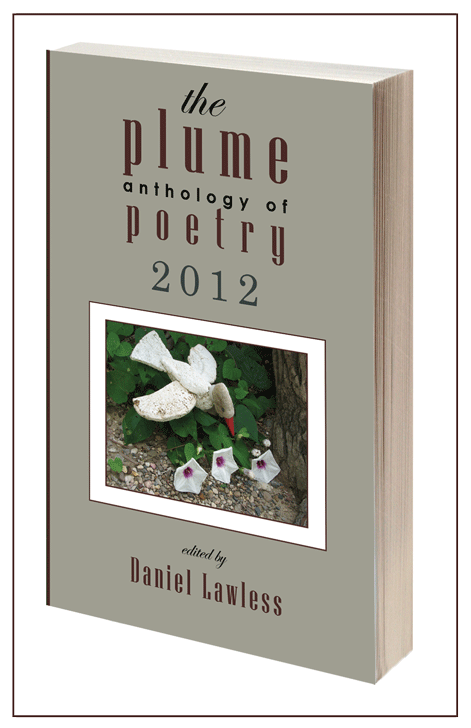 We are happy to introduce — at last – The Plume Anthology of Poetry 2012. It is a a handsome volume, we think, comprising work from our online issues, new work from new poets, and a splendid Featured Poet section devoted to multiple works by a single artist: in this initial volume, that would be the great Dutch poet M. Vasalis, translated and with a beautiful and edifying introduction from one of our own great poets, David Young, together with Fred Lessing. Almost seventy poets are represented in this inaugural volume, often with several poems, representing  a broad range of the best work by the best U.S. and international poets working today —  the latter with both originals and English translations, from some of the finest translators in the field, including Stuart Friebert, Marliyn Hacker, Mark Wunderluch, and others.
Also available at Barnes & Noble and Amazon.
Published by Pequod Books
Publication date: Sept. 1, 2012
204 pages
5.5 x 8.5
$16.00