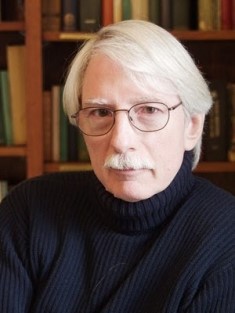 I had the pleasure of talking with RT Smith about his work―and lots of other things―for this month's issue of Plume.
AB: You often write about very particular lives and histories; for example, this month's feature includes a piece about de la Warr and another in the voice of Patsy Cline. I'd love to hear your thoughts on such poems. What makes you choose your characters? How conscious is the decision to write a persona poem like "Patsy on Crazy," versus a third-person account like "The Bones of Baron de La Warr"?
RT: This question reaches all the way back to my boyhood, when I often stayed with my grandparents, both sets on Griffin, Georgia farms, with few available children to interact with.  I took on the roles of warriors and explorers, recruiting occasional playmates from church or the textile mill community, constructing games around legends, myths, dramas on the radio, Bible stories.  Pretending and impersonating. My touchstone phrase back then was "make like." "Make like we're sailors shipwrecked on a wild island." "Make like the chickens are a wicked tribe of head shrinkers." "Make like Rosie is your sister who was turned into a dog but can still talk to you."  It was my magical phrase. Like most who become writers, I was also a rudderless and compulsive reader, and I stole my characters from Twain and Grit with equal impunity.
The Civil War was close to hand in the form of battlefields, museums, books and the Cyclorama in Atlanta.  Dashing characters and disasters. "GWTW" was the movie to memorize (which sends shivers along my spine now), and fuel for this skinny and timid kid's imagination was everywhere.  We moved to North Carolina when I was, I think, eight, and when I hit the sixth grade Mrs. Isley steered me to Fitzgerald's Odyssey, where a whole new arena opened up and occupied me when I should probably have been learning about sports and gender. How did I miss their importance to Homer?) I guess you find what you're ready to find. My father was an investigator, and I did discover the crime scene photos in his study and the Earl Stanley Gardner novels in his closet.  Another new territory began to open up.
Though my appetite for history and adventure stayed with me in high school (the height of my Civil War fascination, for the centennial "celebrations," as they were called then, were in full flower).  College: I never considered majoring in history and ended up in philosophy, though I'd have jumped at a chance for anthropology, which UNCC didn't offer. We didn't have much journalism, either, but writing for school publications offered me a chance to bring words and drama together.
In the first four years after college, I taught and coached in the public schools, but I had no chance at work to scratch the creative itch until a colleague suggested I accompany him to a play rehearsal.  It was Anouilh's "Beckett," and I was stage-struck. This was about the time I discovered modern poetry, devouring Dickey, Hughes (Crow was intoxicating), Plath and lapping up Frost, who was not much taken with historical figures but the master of monologues, different ways of framing narratives, persona.  Frost summoned up Browning and Chaucer from my sparse reading in the western canon. By the time I had reached the borders of my talent in "The Cherry Orchard," I had read "Cherrylog Road" and entered a Dickey phrase.
You see, I've almost gotten to your question about Patsy Cline and Baron de La Warre.  It's a question about various narrative strategies and one mischievous magpie mind. Before I comment on those two poems, though, I should mention the poets whose powers in the narrative have long guided me, whether they like it or not.  By the way, Robert Penn Warren's "Audubon" has been my favorite post-Homeric poem since grad school in the seventies, so in a way, that's where this is headed. In Warren I found a guide for the historical-vernacular, sometimes humorous, dramatic story poems with their various angles of perception.  His boyhood had sometimes resembled mine, and he was only about three or four times smarter than me.
Many poets whom I admire and enjoy are not, primarily, narrative poets, not primarily interested in a spectator's or spy's reading of other's minds, a thief reconstructing or inventing their speaking voices, maybe a neurotic projecting his suspicions onto other people, but also a sympathetic listener and observer.  Heaney is a good example of one who doesn't typically invent or invade others, Mary Oliver another, though I recommend her "John Chapman." Dickinson. I've always been wary of the autobiographical narrative in my own hands, and the older I grow, the less interested I am in my uninflected point of view. Was it Wilde who said, "Give a man a mask, and he will tell you the truth."  Even when the narrator is not the character, it's not wholly me, either.  Even when the narrator is the character, I worm my way into the phrases, juxtapositions, preposterous insinuations and quests for forgiveness or understanding.
I could list a hundred modern narrative poets, influences, guides, trailblazers and still not be done, but here are some who cannot in good conscience be omitted: Fred Chappell (who saved me from believing that the whole herd had to follow Ashbery), Brendan Galvin, Kizer, Kumin, Roethke, Bishop, George Scarbrough, Henry Taylor, Carruth, Voigt, Eavan Boland, Bob Morgan, Betty Adcock.  It wouldn't do to omit my own generation, whose work I've always read with great enthusiasm – Rodney Jones, Kay Byer, Diann Blakely, Steve Scafidi, Claudia Emerson, Komunyakaa. I also owe a heavy debt to my former student, the late Jake York, and to a corps of fictioneers. Since I'm a practitioner of the short story, serious enough to have made six collections, I learn how to tell stories from them, too.  Imagine the prelude, narrated by Sheriff Ed Tom Bell, of McCarthy's No Country for Old Men as a poem.  Maybe it already is.
Background note: Over the years I've written many extended sequences of poems about historical figures, often in my version of their voices.  Mary Todd Lincoln, Lizzie Borden, John Wilkes Booth, Mabel Loomis Todd [in progress]. I began to write a book spoken by the spy Belle Boyd, but gave up, though Civil War soldiers keep calling to me because I've bought so many Civil War books, I might as well keep reading them.  The Red Wolf: A Dream of Flannery O'Connor is all Flannery, though occasionally "spoken" by an unidentified narrator, plus a closing poem from mama Regina O'Connor.
This is what I brought to the pair of newer poems – the unquenched thirst for drama, my love of roots music, an anthropologist/archeologist's yearning to uncover and reveal, a love of the bond between language and place/time, seven decades of curiosity exercised in the American South, the ever-present shadow of Browning.  That should help to explain why these two subjects, which I think I can now discuss briefly with respect to your question.
I've been listening to Patsy Cline for about seven decades.  My mother would sit alone in the kitchen, smoking Luckies, painting her nails and listening to the Philco.  Patsy was one of her favorites. Sometime gin and tonic were involved. By the time I was in school I could sing a dozen Cline songs, including "Crazy" and "Walking After Midnight."  "The Tennessee Waltz" was my favorite and the only one my father enjoyed enough to sing in his plaintive baritone as he waltzed with a ghost partner.
By college, I had moved from country to bluegrass, but I have never parted with my Lps.  In fact, I used "Walking After Midnight" to talk to VMI writing students about how language can rise above its more practical uses with just the right light touches, whether it be song or poem.  I referred to Patsy in a couple of poems from the nineties, but I got obsessed after I moved to Washington and Lee and learned that the Hensley family had lived there in Lexington, VA, less than a mile from my office.  I'd read Wikipedia and album liner notes, but I threw myself into the two (warring) biographies and a book of musicological essays about her influence. I could feel a storm gathering inside me, and I'd described her violent death in one of my O'Connor poems, which was meant to center on Simone Weil, but Patsy took over.
So she took me over again.  It was 2012, a year shy of the 50th anniversary of her death, and I made notes, played the records and my CDs over and over, walked about the Woods Creek area where she'd lived.  What emerged was a sprawling draft/fascicle notebook about which I momentarily thought, "I have found my 'Audubon.'" But when my eyes unclouded and I'd read my gleanings aloud, most of it was in the voice of a third person narrator whose sociological perspective threatened to hijack too much of the available space and resonance.  I realized I'd twined the roots of two separate poems, one a monologue in which Patsy at her most daemonic could cut loose as she talked herself into a legend. The other (finished first, published in Appalachian Journal as "Perfect Pitch") is more about the survival of that little Virginia girl who used to "listen to crickets fiddling in the grass."  Survival inside the alternately tough and fragile icon, but dramatized by an anonymous less-than-omniscient observer. I think it's a narrative as much about the aficionado who's making the observations as the subject of the gaze. "Patsy on Crazy," in contrast, became as much of Patsy's voice, natural as a warbler's song, as I can render after borrowing from interviews, quotations in the books about her and a decade and a half of listening in  my daily rounds to the vernacular of western Virginia just south of the Shenandoah Valley.
I hope that readers can feel the dynamic of the poem, Patsy's snarky wit, her gritty feminist assertiveness and her doom thundering toward her.  Because she lived up here, I can imagine her using the coal miner's canary analogy for venturing into the danger zone. I also hope the ways her diction elides from the homey "that like to drove me" for "almost drove me" to the sass in her advice to "showbiz chicks." Her dual personality was a marvel, and she seemed at home before the cameras in Vegas or N.Y. and the awed eyes of mill workers and sawyers up and down Virginia's western borders.  In either clime, she was a trout out of water who, at heart, just wanted to sing and express the fleeting bliss and lingering agony of love. Like the rest of us, she sometimes lost sight of that mission and quickly regretted the straying. The old "perfection in the art" versus "perfection in the life" conflict plays out in Patsy's life, but she died too early to find her answer, if there is one. She was also the tip of the spear in the fight for women artists' rights.  She put her heart out there but was practical to demand payment in advance. "No dough, no show," she said. You know what Williams said about poetry having no news but offering something people die for the lack of. Patsy's voice had that, too.
As a woman of her time, she knew the necessity of marketing – cowgirl outfit to ermine.  A small- town girl in love with the piano, she knew the big band sounds sweeping the nation.  She developed viable personae but died in a plane wreck, the mode of death just becoming common for musicians who wanted to race through the concert tour, to speed up life.  I wanted the poem to have a little rhyme and a lot of echoes, to sound like a credible Patsy while seeming to reflect the self-destructive aspect of surrendering to art. I cut away the lines where she mentions how her kin and the local gossips thought her crazy, but I hope the word's presence in the title sends out a signal, maybe reminds us that "Much Madness is divinest Sense." When I was working on it, I want readers to step both forward and back, to watch her watching herself and believe that they are hearing a real and significant testimony.
The "Bones…" poem came together more swiftly, maybe a year from my first contact with the information till I stopped "writing" and started "fiddling."  I have with the Baron a less intimate relationship than with Patsy, her community and place. Maybe my connection with her is a little kinky, but I suspect I have more in common with her than with Thomas West, and proximity is only a fraction of it.  De La Warre was an authoritarian colonist who dealt brutally with the native peoples and before them, the Irish. As "the narrator" (effectively me but probably less judgmental than I am) says, he was a tyrant, and it's hard to like him on the available evidence.  One may admire his vigor, his courage, his élan, but he was a harsh dispenser of law and judge of conduct, probably not a warm companion with that "iron hand." But his ambition and his undoing are woven into our national heritage.
I was haunted by Cline for two decades; it was natural.  But I wanted to be haunted by de La Warre. I was interested and perplexed, drawn into the mystery – whose bones?  Like the beginning of Hamlet – "Who's there?" I could see that the path to an answer would lead me through a part of Virginia history I knew little about.  It was also a chance to work in a facsimile of the language of the time, the accoutrements of his calling and an old interest of mine, the coexistence of religion and superstition.
I suppose my attraction to the baron was a little like ancestor research: you know you may find out things that make you cringe.  After the cursory survey of his life, which I enjoyed condensing and finding the words for, I come down to a little mystery. The "facts" of his life, as I imagine them, carry a chilling resonance.  The poem involves a lot of extrapolation and speculation, maybe better storytelling than history, but that return in the wine cask and the bones beneath the church are matters of record. I loved imagining some of the details of his life and privilege, the research and stagecraft which began to suggest that the mystery of the bones might lead to another conundrum.  Not even the experts would want to bring his swaggering kind back, but nocturnal and storied creatures he was "wary of" seem to be trying.
AB: "Dar He," another poem about the American South, concerns the lynching of Emmett Till. Near the end the narrator raises the possibility that the poem itself might be "sham shame," or a wish for "absolution." Did you have doubts about using the subject matter? There's a conviction now, among many, it seems, that writers should "stay in their lane". Your thoughts?
RT: "Who's there?" asks the night watch Barnardo at the opening of Hamlet.  For decades I skimmed right through the literal response offered by Francisco, but my wife teaches Shakespeare, and she long ago led me to the many implications of that question through the entire play, muzzle to scut.  Who's there? You look at the procrastinating prince, the haunted mad woman, the usurper, the Player King, even Rosenstern and Guildersleeve, and you look into them, where the complexities abound. The question of identity is central, and that fixation has made "Who's there?" my obsessive question to the mirror, and the page.  As I write and read and think, parts of my answer alter, but the exercise has taught me how the poems I make provide clues, hints, a silhouette and core sample, a blood trail. Sometimes I employ a prism to direct attention away from the autobiographical, but that's not the case in "Dar He." Since I have been a white male Southerner all my life, some of the answer involves these categories, and the grave subjects of the poem involve Southern culture.  I spent much of my boyhood as a sunburned boy in small town and rural communities in Georgia and North Carolina, and though I have been, reluctantly, washed in the Blood of the Lamb and raised under the Stars and Bars, I was for years pig-ignorant about the real and shocking racist history of my region. My family never talked much about race, and my parents were real light-footed walking that ground, and my some of my grandparents and other kin were, at their best, kind to blacks who "toed the line,"  Their conviction of white superiority was never wholly hidden, many of their mild dissatisfactions with independent blacks verging on rage, and they were prone to sweeping generalities that were, at best, dehumanizing. I wish I could say that I was morally precocious, recognizing and deploring bigotry at an early age, protesting, defending, but it wouldn't be true. I was probably a ninth grader when I began to really grasp the twists and distortions of my self-serving version of Southern history.
It was all strange territory to me at eight, nine, ten, when I had black playmates but knew there was a whole code of behavior weighing down heavily on them, far more lightly on me.  I just didn't see beyond the surface and was in college before I began to care about racial injustice and act on my new convictions. In the nineties I wrote several poems about boyhood incidents involving race, but I was afraid of the topic and usually camouflaged, euphemized or kept my personal involvement out of the narratives.   On the afternoon (in 2005, I think) that I began examining my knowledge of Emmet Till's murder and how I came to it, I knew right away that the mysterious, often satisfying, sometimes tortuous aspect of my mind, the poem-making gear, offered the only hope I had of understanding anything about the evolution of my own racial attitudes.  I understood before I wrote a word that an important conversation about witness, suffering, appropriation, proprietary rights (and rites), was going on around me. And I had transgressed in the past, writing persona poems about Native Americans without finding the most appropriate angle of narration, sometimes researching superficiality, often failing to ask in an existential fashion how I would feel if someone else used my birthright and family history to write a half-educated poem.  And in less psychological terms, I knew Robert Frost's reminder that "strongly spent is kept." Anything less than my best effort would be more like loss; I had to bring my most scrupulous memory and imagination to the task. I wanted to write something to be kept, to say something that, as Dickey put it, "could not easily be unsaid." Not in these terms did I frame the call to write about Till. What I said to the night and the fireflies, the dog and the sentences snaking around in my brain was more like, "Sweet Jesus this is going to be hard as hell."
I often hear that artists need to stay in their own lanes, and I have mixed feelings about it.  Does that limit me to Southerners, men, people who wear glasses? I'm not being frivolous. Our lanes are to some degree what we're born to and raised with, but they also at least involve adjacent lanes and our aspirations.  It begins to feel as if the order of the day is "stay (write, paint, think) in your own place." I'm not going to make the error of researching and being bound by my own DNA. This is more about the other kinds of chemistry, word chemistry and heart chemistry, as I suspect there's more to me than Scots-Irish and that looking at the family tree may be barking up the wrong one.  We all have first amendment rights, as well as curiosity and heart hunger to guide us, but we also have responsibility to approach the question of "Do I have the right?" in every way we can think of. We have to calculate the reasons to say no, as well as yes, and we have to avoid the spell that lures us to imply "me too" when the truth is more like "me too, nearly, almost, sort of."  How thin is the ice, and how slippery? But honestly, when I was thirty, my first thoughts would probably have been about who the most dramatic or charged narrator would be – Milam? or "What about Bobo's ghost, which has a nice ring to it." I cringe at the thought, but forty years ago, I had even more to learn than I do now. Many times I considered abandoning this poem, but I'd shown some of it to poets I trust and admire, and they encouraged me, sometimes pointing out phrases that might have a shady life I knew little of.  So what about using someone else's lane but making it clear why, giving it your full attention, making sure that you regret any trespasses or appropriations. Would I say that Bill Styron should not have tried to work from the inside of Nat Turner? I don't believe so, but there are passages that make my skin crawl, and I have trouble accepting his decision to further tangle up the writer's moral choices with his aesthetic ones, if that's what's actually happened.
A stubborn streak insists that I have the right to write whatever I'm driven to, challenged by, engaged with.  I could go mad trying to pass on such decisions to others, asking "who is in a position to give permission?" But that would be too simple, anyway, just as it's too simple to say before I write about the poverty of "Los Olvidados" in Spain or Lincoln's widow, Lizzie Borden or Patsy Cline, that I have to present my passport, résumé, my family Bible, all the certificates and medals I can assemble.  But when I do decide to enter contested territory, I should need to so much that I will be even more circumspect, will interrogate every move, suss out every implication, because just as I have the right to do it, editors, readers, critics have the right to judge it and express their judgements.  That's how I tried to write "Dar He," which is about 75-80% autobiographical, though some matters like the food on our table and what kind of TV we had are just the best guesses I can make, based on extrapolation.
There's an interview about "Dar He" on Brian Brodeur's blog "How Does a Poem Happen," and it can still be accessed.  It explores questions of how I wrote the poem and what kind of poem I think it is. I recommend that site, if not for my interview, for the dozens and dozens of others that can be found there.
Is the poem "sham shame"?  I don't think I could have sustained that knotty judgement for the two years the poem took me.  Neither could I sustain the conviction that my devotion to finding an important key to my sense of racial justice always overshadows my determination to make the poem I envisioned.  I aimed to open up a murky zone of my mind, and I did so with the suspicion that some expiation was owed by me and mine. How the story played out far from the principals and the crucible of crime, warring testimonies, injustice and pain, well, I was one of those invisible faces, inaudible voices, important to the whole narrative only as peripheral, a pointillist's dab of paint.  However, the poem is a lamentation for those who suffer more than sorrow. Doesn't that pull us all in?
And it's a wobbly sort of confession, so does that make it a cry for absolution?  I'd be more inclined to say "forgiveness." I haven't stood up against racial bigotry and violence as often or as boldly as I wish, and if I speak from a position of distant witness, I also speak from weakness, laziness.  Most of us do, but when we look into the glass and ask Who's there?" it's not the weakness we want to see. The experience of writing the poem has not simplified my mirror image, as I might have hoped it would, but it has helped me understand that catharsis isn't necessarily a cleansing.  Forgiveness won't set me free, but, like learning and empathizing, it might help.
AB: Another poem in this month's feature, "Kindness and the Art of Fiction," makes me squirm a  little with its honesty; it also seems, in some ways, to examine the idea of workshops. Though I like—often love—teaching creative writing, I sometimes wonder if it can be taught. What say you?
RT: Let's see what adrenalin and exhaustion will do.  I've been splitting and hauling wood because nothing grounds me more effectively than physical work (in moderation), though Frost contends that making a metaphor leaves a man unfit for other work.
This is another poem questioning my own actions and trying to balance regret with a more lenient critical image of myself.  In fact, this is the last of a three-poem "set" written across forty years. In "The Wine-Dark Sea," I prepare to go to class while wondering about the appropriateness of teaching The Iliad – with all its bloodshed, revenge, jealousy, hubris and kudos, and chicanery, not to mention bigotry of various stripes – to my undergraduate students.  The second poem is "Conviction," a title that cuts a couple of ways by the end. It's about failing to find the right tactic for helping a student with her poem projecting "unrelenting love" onto a kitten.  Near the opening the poem says, "I admit/ I have been cruel to a student." The narrator calls his failure a sin and confesses in closing: "There is no clemency/ in the end I can understand." These two narrators, like the one in "Kindness," are pretty nakedly facets of me.  No, they are me, the experiences autobiographical and the poems acts of remorse.  I felt especially guilty when I discovered that the subject of "Conviction" was suffering through a tough custody battle.
Yeats said that our important quarrels are with ourselves, and I often do my wrestling within the pliable borders of a poem.  Since I believe that the crucial interrogations of our motives and rectitude come from within, I wouldn't want to send into the classroom a teacher who wasn't pretty frequently asking, "Was that fair, heavy-handed, too soft, too showy, too subtle?"  Still, it hard to judge every student's needs accurately.
I'll never forget the Wednesday afternoon with "Carol" and her classmates.  As she read her story and as we went round the ring for comments from her fiction-writing peers, I kept scratching down "teachable" moments, all the while thinking, "Gently, though.  This is no time to be unsympathetic or even thorough." I thought I was in tune, restrained but firm, but I could see on her face that she wasn't taking it that way. I began to get a little agitated, then angrier at myself for feeling that, but I kept my soft voice and my identity as something like "suggester-in-chief."  That's clearly not the identity she saw.
When "Carol" nearly snarled her correction of her name and her mother's (whom I'd never heard referred to), I absorbed the blow, forced a smile and felt pretty noble for doing so.  As I look back, I wish I'd said only a third of what I did about the story and found more in it to praise, even if I had to perjure myself, but it stayed in my head, where "mind spars with the heart."  At least, I thought, I kept Henry James out of the class discussion. No need to hammer. Still, I was on a mission to teach some absolutely necessary lessons to a dozen twenty-year-olds, but I miscalculated what she brought to the course and the story.  I underestimated her investment.
Students can't all embrace the beauty in the earthy.  They're not all ready to see sternness and understatement as valuable strategies.  They're not all even acquainted with rigorous reading, and most of them will not be writers.  I sometimes let my enthusiasm run loose, and some of those slips, inevitably, leave me with regrets.
When I was much younger, I used to disparage creative writing as a class altogether.  I used to say writing was best learned like farming, on the job. It had not yet been available anywhere I'd been a student, and my defensive instincts told me that the round-robin workshops I'd heard so much about might not be the right forum for critiquing.  After all, the social dynamic can be powerful, the notion of quid pro quo among the students almost a given. And there were invisible vectors, loyalties (the Greek system prominent among them), even among grad students. Almost nobody wants to be the hitman; nobody wants to be the sycophant or the betrayer or the smart ass.  The reasons for them to accentuate the positive are myriad. Much older now, I can actually imagine how taking writing classes might have saved me a couple of years, maybe more. Now, it's not the existence of such courses that haunts me so much as the question of how they should be taught and how rigorously the craft should be emphasized on various academic levels.  I love teaching writing of any genre one-on-one or even in groups of maybe four, a teacher and three students with near-comparable writing experience; it can become an intense aesthetic exchange. I also believe each student should confer seriously with the professor about motives, expectations, aspirations, and a sample of the student's writing should be part of the discussion.  It's evident that many poor-to-mediocre students are coddled and deceived to fill the classes and keep the programs stocked. Yet I do like writing apprenticeships and mentoring, anything that would keep the discussions intimate and impede the growth of an industry in which the production model is: teachers teach students to teach students to teach students until there are ten or fifty certified instructors competing for every job opening.  But maybe my meds are wearing off, and that just won't happen. Anyway, I now admire those who teach a lot of aspiring writers and are willing to give due consideration to all manner of things that might go awry. Better to try and then live with the disappointments, as well as the successes.
I should say something about the method and madness of "Kindness."  It began as iambic pentameter, then evolved toward free verse with touchstone decasyllabic lines.  I wanted rhyme, but slant, irregular, internal. I hope the language sounds as if the mannerly (formal) conventions are trying to restrain the poem as the vernacular keeps interrupting.  Not a radical vernacular, but something like civilian teacher talk. What I don't know is whether or not this me as the poem captures him is very satisfied with his response to story, student, dilemma.  He's no Hamlet, so "cruel to be kind" won't settle it. Have I made him too righteous, or too self-criticizing? I don't know. I do know that I believe very deeply that young writers can't rely on the conventional or mannerly (which can so quickly become automatic) to "startle" (Miriam Spark's term) the reader.  One has to invoke mystery, as well, and you're not likely to find that in generalization, inattention, sentimentality, cliché, fiction as puppetry (all missteps that should be worded more cautiously than this in class or conference). The abiding concerns I have about this poem are a wish that it were shorter and the fear that I've presented this narrator in a too flattering or too critical light.  ("Methinks the [gentleman] doth protest too much"? Or has he navigated this awkward encounter with convincing humanity? I suppose I'll never settle on an answer, but there was one fellow in that class who wrote, obviously with some experience under his belt, about a friend who stole meat from the abattoir where they worked and the narrator's conflict over whether or not to report him. I'd like to write a poem about that someday.
AB: Yes, the teachers teach students to teach students to teach students until there are ten or fifty certified instructors competing for every job opening: Yet most of us teach, by necessity. Some find it invigorating, others feel it drains them and/or doesn't leave them enough time to write. And then there's all the other business: it seems that being a poet now is as much about fame (where you teach, what awards you've won, who you know, etcetera) as it is the actual work. What, for you, is or would be the ideal life of a poet?
RT: Some days you get the bear; some days the bear gets you.  Though I haven't thought for years what would be my ideal life as a poet, I'm reminded of a list Auden came up with about how to learn to be a poet.  I can't quote it all, but he suggests that an aspiring poet (and that's what I still am, even on the good days) have a domestic pet, keep a garden, be fluent in at least one modern language and one ancient one. translate.  Learn to cook was one of his suggestions, play an instrument. And read, read, read (not just poetry and stories, but bird books, star books, history, plants and flowers, boxing). These all sound great as a part of one's work week, but age and ailments limit my energy.  I also recommend cutting wood, some aerobic exercise, watching films that were made more as art than entertainment. But I've tried other things, too – pottery, photography (in the old SLR days), karate, clogging. Fishing; one summer when I lived on a pond I fished every day.  And teaching. Like many other things, IN MODERATION (in moderation, but with fury). The greatest impediment to my writing has been the growing number of classes I was required by my bosses to teach (my original contract involved no teaching unless I asked to!), along with being the sole editor of Shenandoah and serving as writer-in-residence.  I enjoy working with students, but I've been retired for a year now, and I've missed that contact fewer than a dozen times.  I expect those episodes will increase, when the classlessness ceases to be a novelty, as that's the nature of the beast, or the bear.
Sometime what goes without saying must be said.  You know the old hymn "Work for the Night Is Coming"?  Not that working is always pen and paper (or an electronic counterpart), but butt-in-chair time is essential.  I want a couple of hours in the morning and a couple more in the afternoon as isolated and undistracted as I can be, five days a week, regular hours.  And I'll admit that the last few years have not allowed that much autonomy, but for a couple of good spells I had it for a few years in sequence, and that was heavenly.  Of course, my internal radio is always tuned to the muse's station, in case s/he mounts an impromptu broadcast.
When I was young, I needed writer friends to talk to and scrimmage with – Secreast, Galvin, Emerson, Engels, Byer, Frazier, York, Scarborough, Adcock, Scafidi, Philip Belcher, John Montague.  Now, I'm less garrulous, but my wife Sarah is a wonderful poet (though now writing Tudor period novels; try The Altar Piece), and I get plenty of conversation from her.  There's a dual point here waiting to be made. I also need to love someone deeply and be able to talk with her about our mutual obsessions.  Without Sarah, who is my ideal reader, I'd have gone dark years ago.
When I say "writer friends" it has nothing to do with social media.  I have a Facebook page, but it's more defunct than Buffalo Bill. I just never bought into the basic concept, though I love my computer as a typewriter, encyclopedia and mail box.  I guess I'm a hypocritical quasi-luddite. Another element of your question seems to touch on all the administrative, secretarial and curatorial labor and time we have to put into the "profession" of writing.  If you're submitting poems and books and proofreading and "networking," as well as teaching, how do you secure the time to write or save the energy for it? It used to be a close competition for me among tasks, but I got so overwhelmed that I pretty much quit being systematic or clever at it.  The result is that I publish less now, don't try to sell myself as a public reader, don't submit to anthologies or contests. The best thing I can say about my current life as a writer is that it is defined, nearly complete and probably beyond amplification. There's a great freedom there, and when I was young I didn't realize how long editing would keep that freedom out of reach.  That was an error, as there's nothing outside the amatory realm, that can compete with the experience of writing fully attended to, the trance, which is both intoxicating and sobering.
This is almost an aside, though not quite.  I heard that the world lost the mortal part of W. S. Merwin the other day.  To my mind, he was the greatest American poet of the second half of the twentieth century (no matter how many Likes he had or lacked on Facebook).  When he was young, he was everywhere reading, teaching, lecturing, translating, but he was never any kind of contracted or tenure-track teacher. As he got older, he drew in his circle of touchstones, moved to Hawaii and spent most of his last days with his beloved Paula and his beloved gardens (the pineapple farm he "rescued" and his books and papers).  Even as he went blind, he spent his resources strongly as strongly as before: "Lemuel's Blessing," "Air," "For the Asians Dying," "Home for Thanksgiving," my favorite (go figure) "The Judgement of Paris." Since cold is predicted in the Virginia mountains tonight, I believe I'll have a fire in the hearth. I've been whittling big slivers off a red cedar branch, which I believe will serve as kindling.  I'll read Merwin's poetry there for an hour or so, to myself and to the dog, if she'll lie still for it. And I'll "finish" knowing there are many hours left to be so occupied, dozens more fine poems, even a couple of CD's for hearing his voice again.
My life now?  Yesterday as my wife and I were returning from a fund-raising dinner at the Effinger Fire House, a huge pileated woodpecker swooped right in front of us and started in on a dying tree.  They've been scarce this winter, so it was a splendid startle we experienced. At home, I read some in Jerome Charyn's Dickinson book A Loaded Gun.  Then we watched the exciting Duke game, and after Sarah went to bed I worked for an hour on a poem (which the pileated flew into, then out again), drank a tickle of Aberlour scotch.  And so to bed. We used to say that every day above ground is a good day, but I want more from these last ones. If Amazon can send me others to match yesterday, I just might break down and order a case.
AB: Your persona poems intrigue me with their nuance, their precision of voice and syntax. For readers to get a sense of this, here's an excerpt from "Mary Lincoln Triptyph:"
Last night I overheard
Mr. Lincoln confide to Seward, Her flub-a-dubs
overwhelm me. Her shopping will stink in the land,
but what are eighteen pair of gloves
when he commands millions
to be spent, and not for love. Shoes and boots again
I assume (or I hope) the title of your next work, Summoning Shades, signals more of these captivating voices. Would you talk a little about this next book?
RT: In the epic poem that bears his name, Odysseus is instructed to visit the Kingdom of the Dead and question the deceased prophet Tiresias about how to complete his perilous journey home from the Trojan War.  In order to speak with the "souls" in Hades he must pour blood into a trench to attract the thirsty residents of that dismal place. While there, he encounters and interrogates Achilles and other denizens he has known on earth, most poignantly his own mother Amtekleia, whose recent death he has not known of.  Moved by the sight of her "shade," as most translators render the Greek, he finds that she has no more substance than a shadow, and when he attempts to embrace her, it's like trying to embrace smoke. He can, however, speak with her, as well others. It's an unforgettable scene and has long provided me with a notion of what happens when we attempt to reach out to the past: it is elusive and shifty, undeniably important and distressing, but often we can find some answers or come close enough to speculate.
There's a long tradition of yearning to interrogate the past – history and archeology, of course, but sometimes through ritual, through spirit communication or through art.  It's a risky business, as it opens the gates of the ungovernable imagination. Long ago necromancy involved desecration and had connections to other dark practices. The more conventional prayer, which often attempts to send messages to the dead, seldom brings clear responses, so in the 19th century (in the midst of horrible epidemics and wars) another version of ceremonial and mystical address, especially with lamented loved ones, swept America.  It was known as spiritualism and practiced on every level of society in the form of séances. Mary Lincoln was a true believer, and her husband actually attended some sessions with her while he lived.  After the assassination, he became one of the sought-after voices from beyond. Arthur Conan Doyle and Houdini were involved in exploring and debunking fake mediums who claimed they could summon the dead.  The practice was widely discussed and attracted many followers, as well as detractors.
Among poets, this historical resurrection or ventriloquism is a sub-genre, a species of persona poems.  Browning was a master of it, Robert Penn Warren, Richard Howard, Rita Dove, Paul Muldoon's "Meeting the British."  This kind of impersonation requires a lot of research or hands-on knowledge of past practices and dialect, and it allows the poet to establish some distance between his/her beliefs and those of the poem's speaker.  As a former actor and digger into the historical past, I was almost a natural, and I started doing something like it in fiction, as nearly all fiction writers do. My older monologues are spoken by Audubon, Stonewall Jackson, an asylum attendant, Doc Watson.  Later, I wrote longer series "spoken" by friends of John Wilkes Booth, the Civil War spy Belle Boyd, Flannery O'Connor, painter Walter Anderson. As I study and experiment, investigating everything from Mary Chesnutt's diaries to a history of Smoky Mountain Dialect, from an 1880's Sears catalogue to O'Connor's favorite books, letters from the front, scraps and documents and old newspapers, I try to balance what I don't know for sure, what I know as well as one can from our current vantage point and what I have to guess and invent, dream or daydream.  As a result of my stalking and summoning, I have the poems, plus a lot of details – what kind of lace she wore, caliber of a cavalryman's firearm, how motherless lambs are saved – and bookshelves of volumes about Booth, Mary Lincoln, the Corps of Discovery, Mark Twain, Dickinson (and her family, my current preoccupation), the musical Carter Family, Winslow Homer. Even Roderick Usher's twin sister gets a say, and I'm not averse to bringing back to life briefly some fairly unknown (and sometimes heavily fictionalized) citizens of Rockbridge County, Virginia, specifically one journalist you see through his written rather than spoken voice in Shades.  By the way, I hope this activity has nothing to do with President Trump's recent addresses to and attacks on dead Americans.  But who knows? As Dickinson says, "Much Madness is divinest Sense" (leaving us to add "but not all).
Full disclosure: I'm an amateur historian, a sincere but mischievous dilettante in the world of past readers.  What draws me are dramas, outrages, peculiarities, crimes, which might be expected from one whose father was in law enforcement and security).  I'm telling the truth (as I know it) "slant." My divining rod takes me to both private and public venues, and my favorite strategy is to find or afflict my character with a secret which the speaker believes s/he is concealing, but which is leaking out as undercurrent, verbal slip, attitude.  The great model there is Browning's "My Last Duchess." And for anyone who hasn't thought of the historical monologue (or current one, like my long one "Bear Man Martin Spills the Beans" in last year's Georgia Review), I recommend starting with that pure (but gruesome) little poem "The Death of the Ball Turret Gunner" by Jarrell.  It's a voice from beyond the grave, impossible but so intimate and infused with understatement that it's still shocking to me half a century after I encountered it.  It was perhaps the first time I realized that a poem can be as haunting as a séance.
The subjects of Summoning Shades are either the Civil War era or Southern culture – music, language, labor, religion, sport – and the opening three poems spend about ten pages or so (down from the early draft 40) in which the widow Mary Todd Lincoln seethes with resentment over the ways Washington society treats her and criticizes her "spendthrift" ways (It's called "Gloves," of which she had many.).  The second is the title poem of the collection and accounts Mary's attempts to contact Abe after his death, and the result of the séance involves a police raid and a deepening of disappointment. She's a desperate woman who has lost sons and husband (a kind of father to the whole country), and is trying to survive as her resources dwindle, though not so fast as she imagines.  In the third of the set, Mary speaks from the vantage point of a prisoner locked up for being insane (a crime in Illinois at the time) due to accusations brought by her own eldest son. All of this becomes much more fascinating and horrible when you read the historical record, but it's full of astonishing information about that First Lady, who was smart as a whip, a keen reader of people, eloquent in a couple of languages and resolute as the most intrepid pioneer wife.
Two other historical narratives I'm particularly fond of in the book are "Mockingbird," spoken by an anonymous Federal soldier who's one of several paid by photographers to pose as corpses around Gettysburg long after the fight and the speech are over, and one spoken by a Virginia woman who, hearing of the death of Jerry Falwell, remembers seeing him and his minions taking apples from a roadside tree years before.  I also have a soft spot for a final extended poem: in "Mendicant No More," the narrator is a young painter apprenticed to Audubon during some of his early years of struggle. Like "Mockingbird," it's a poem about life and representation, fact and art; these two may provide guides for reading many of the themes of the book.
Of course, the book also has in its undercurrent some politics, some temptation, redemption, shame, natural beauty, sexuality, ruth and meanness.  Also Patsy Cline, death by lightning, a jailbreak, Ambrose Bierce, Lizzie Borden, a couple of rattlesnakes (or three, if you count Huck's father). The final poem, "Shades" is a very personal one about visiting my parents just after learning that my mother was suffering from dementia.  My attempts to communicate with her were as futile as Odysseus' attempts to embrace his mother and my horror at the situation was similar to his. At least I could hug my mother, which is more than one usually gets when trying to draw near those lost or losing.
You ask about the language.  The book is stitched together by many actual quotations from the Lincolns, Jefferson, Earl Scruggs, Audubon, Major Rathbone, who shared the box in Ford's Theater with Lincoln and later went mad and tried to kill his family.  However, I don't mistake the "authentic" for the actual. I try to follow, in my construction of sentences from the past, the advice Twain gave about dialect. He advised that writers seek not to make a transcript of people speaking but to present language that gives a viable impression of the original.  I'm especially pleased that you note the precision of the language. I'm always fishing for the twists and turns of language, the surprises and confluences, the differences and kinships between cache, cash and cachet. Just today, thinking about the appropriateness of "shade" as a term for one in the afterworld, I hit on this: move the "s" from the beginning of word to the end.  Voila! And it has nothing I can detect to do with etymology. Finally, about language and poetry and the way one attempts to create pity and terror, beauty and plainness, clarity and mystery: Robert Penn Warren said that he loved "the tangled glitter of syllables" resulting from language that has been worked and woven. I hope this book commands the kind of attention that savors the sounds of words and their submerged nuances as contributors to the poem's meaning and its capacity to startle.
Kindness and the Art of Fiction
Henry James said kindness is the key
to a good life, and you wouldn't think
a man with all that style and devotion
to the craft of fiction would place faith
in a recipe so simple, but never mind.
A girl in my workshop gave us a story
to appreciate and critique. It was not
easy. The narrator was a female dog
of indeterminate breed, "Miss Peaches"
by name, with no particular color,
size or history, just the perspective
and voice of a child, "a soulful smile"
and other anthropoid features. Her
boon companion was a lonely owner
less canny than his "pal." The author's
classmates found the POV original
and applauded a few hinted-at themes,
some puns, the turn when complications
rise to crisis and so on. All the while
I kept quiet, thinking about kindness
and whether to tell the student her exhibit
of puppy sentiment might not mean spit
if a canine never barks or even pees,
has neither shots nor fleas, steadily
fails to register the noises and scents
that assail the famed sensitive systems
of that entire species. The girl kept
glowing throughout the compliments,
basking in the kudos and sympathy,
twirling her brown hair around a finger,
but when the clamor of praise subsided
and even I'd commended her grammar,
control of tone and the plot's clarity,
I offered some caution about Disney
and stressed the role observation
plays in fiction, the earthy side of life
and how it contributes to beauty,
how important not to aim for easy.
Then I said simply that even a canine
protagonist should be knotty, visible
and individual, with plausible habits.
Are there words to say how her facial
muscles twisted from triumph to storm,
emotion trembling beneath her blush,
her hazel eyes narrowing to blaze?
In half an hour she had transformed
from listless to gloriously beaming,
then swiftly bitter in her indignation,
and I was the agent of that last change
out of vigilance and my dubious candor,
a conviction that the greater kindness
was truth, no matter how sour the taste.
At least, that's how I chose to view it.
To my relief the hour was soon over,
and when I said, "Time's up. Thanks,
Carol, for giving us plenty to consider,"
she fairly spat, "I'm Cary, my mother
is Carol. Don't you even know which
is which?" Was it charity or caution
behind my reply: "I'm sorry, Cary, my
error." A gesture, perhaps, toward
Jamesian kindness in the aftermath
of disaster, as I do aspire to earn
the good life and exude it. Meanwhile,
my lesser angels wanted to whisper,
toward an emptying classroom, "Bitch,"
which was too easy, evidence of failure
to find closure on an episode Cary
has, likely, long forgotten. My failure,
I believe, and though the good life still
eludes me, some lessons I can't forget.
Puzzles where mind spars with the heart,
where need and fiction collide, may be
the source of our deepest regrets,
or just mine, as I seek a Jamesian key
to my own proper measure of mercy.
Patsy on "Crazy"
Born country and raised it,
but I was never hick-ridiculous,
despite the red Stetson and cowgirl fringe.
I knew the big band sounds – Dorsey,
Krupa, the wounded crooners
from Dixie Dawn to Anita O'Day,
their voices like birdsong, but singed.
Hayride tunes, hillbilly ballads? I paid
my dues, but given the chance
I'd bend the notes blue. You've heard
about the Opry. I'd yodel okay but pick
and choose my quavers, trills
and grooves. "A natural," they'd say,
but in Vegas shows I had to stifle
those weepy tones to lilt and quaver
in ermine stoles and French perfume
under the stage prop moon. No miracle
canary or whip-poor-will cutie,
I had no time for shirking. Born
Ginny Hensley, I married soon
and whipped up "Miss Patsy Cline"
to make the marquee's neon sizzle
and send shivers up your spine.
Some Nashville wit said talent's
just patience, but I had to practice
till my raw throat whispered quit.
"Walking After Midnight"? That was
a fluke, lucky, but I learned pretty quick
the harder I worked, the luckier I'd get.
Willie's take on "Crazy" is still the top hit
on Wurlitzers from Memphis to Timbuktu
just because I chirped it over and over
a hundred ways from dusk till dew.
I lived it, too, with Charlie, then Gerald Cline.
It was a hard stunt, sister. My advice
to showbiz chicks? "Keep the lipstick perfect,
but always be ready to scrap for your dime."
It wasn't misery that like to drove me crazy,
but not one night of it was ever easy
or any chic shindig. Bus tours
and nightowl shows, pretty boy suitors –
I was a chanteuse of the heart
song, hurt song, a torch singer
who brought life's fever
to every achy lyric. But just you listen:
first time I warbled out "Crazy"'s weepy,
woeful notes, I knew something
of a wonder was unfolding. Even if
it didn't flash like lightning, the air
in the studio was changed, scorched
for the brief sweet forever.
All gone. That last night it was foggy.
We'd killed a fifth of gin. Next gig
two puddle jumps over, we were all numb
and sleepy, too edgy to be afraid.
Our Comanche flew straight into the storm.
Richie, the Bopper, Buddy Holly –
none of us angels. The pilot relied on
dead reckoning. Now we're gone.
They say the clocks stopped, nothing left
but March darkness and the famously
bitter price of fame, hissing wreckage
twisted around the trees. I'll sing it again:
we're born to suffer, darling,
so we cling to every smidgeon
of bliss. Cage lowering slow
into the last mineshaft, we get the picture
but canary on through the pain –
ice drizzle, screaming wind,
the final melody a cold hard rain.
---
The Bones of Baron de La Warr
Beautiful bones, say the scholars who rescued them
from a grave under the chancel of Jamestown Church,
though at first unsure whose remains. Hours with trowel
and brushes, then educated guesses, but errant shovel
scars posed no impediment, just cut marks from earlier
digs, and these are remarkable, bones of a big man, robust
with a hip socket worn elliptical, likely a horsemen, well
fed and of high station. The Baron (Thomas West at birth)
ruled his colony with martial gravity and assailed the natives
of Tsenacomoco with blood thirst and scorched earth,
sword work he learned with Essex in the Irish bogs.
An Oxford man with a lovely wife Cecily and five heirs,
he gave his name (as "Delaware") to a state, rivers, cliffs,
a bay, but sailed home with dysentery, fevers and scurvy.
Soon healthy again and ready to resume his distant duties,
he left hearth, safety, the ennui of family, and headed west.
The return journey was stormy and worse: he died on the sloop
Neptune, the corpse preserved in a cask of Rhenish wine,
then buried in his Virginia. A hard man, somber, who lived
just over thirty years and was knighted, beloved of James,
named "governor and captain general for life," rough
but literate, tyrant with an equivocal smile, an iron hand.
To reward blasphemy he chose to pierce guilty tongues
with a bodkin but enjoyed a velvet chair in the vestry,
Florentine boots, substantial lace and a Spanish rapier
from the king. A courtier who despised idleness, dissent
and lewd talk, he loved red hounds and coursing hawks,
naps with a serving wench called Meg and roasted larks,
but he was secretly wary of wasps, Algonquin spells,
spilled salt, and most particularly the puzzling culls
of certain owls. Buried with dispatch and ceremony,
but now his name and remnants enter the light again
to suffer keen scrutiny. Still, not even the most zealous
and inquisitive specialist would wish his kind revived,
though the oak grove's screeching owls, tonight fierce-eyed
and several along winter limbs, seem determined to try.
Duet
Baylis Ritchie of Viper,
Kentucky, near skeletal
in this picture with his
famous daughter Jean,
picks a Cumberland
dulcimer with a willow
switch, as his girl's hands
do the same, mirror each
note and drone. He wrote,
"That music could make
a green mountain ring,"
and today along the Blue
Ridge anyone with a fine
ear can hear, keen eye can
see peaks they summoned
for spruce, red cedar, oak
and rosewood, any grain
you'd need to shape
a dulcimer, but don't even
bother wishing to play an
hourglass or teardrop zither
so sweetly as those Ritchies,
who plucked and strummed
as one breath on "Pretty Saro,"
with a gift now nearly gone
to clearcut and ground fog,
hawk call and tainted wind,
all modern man's follies.
However, if you peer hard
enough into this snapshot
and listen with your heart's
full force, you can, I swear,
hear that whisper – sweet pea,
creeper, trillium – a melody
called "blood harmony"
possible only for hearth kin.
Their pegs? Cut from poplar.
Fretboards: bittersweet cherry.
Their "Wildwood Flower" still
echoes across this ornery valley,
sweetens honey, salves stings,
makes these grave mountains
shimmer and riddle and ring.
originally published in Carolina Quarterly
R.T. Smith has taught at Auburn University and was coeditor of the Southern Humanities Review. Since 1995, he has been the editor of Shenandoah, the literary magazine from Washington and Lee University in Lexington, Virginia, where he is writer-in-residence in the Department of English.