Thetis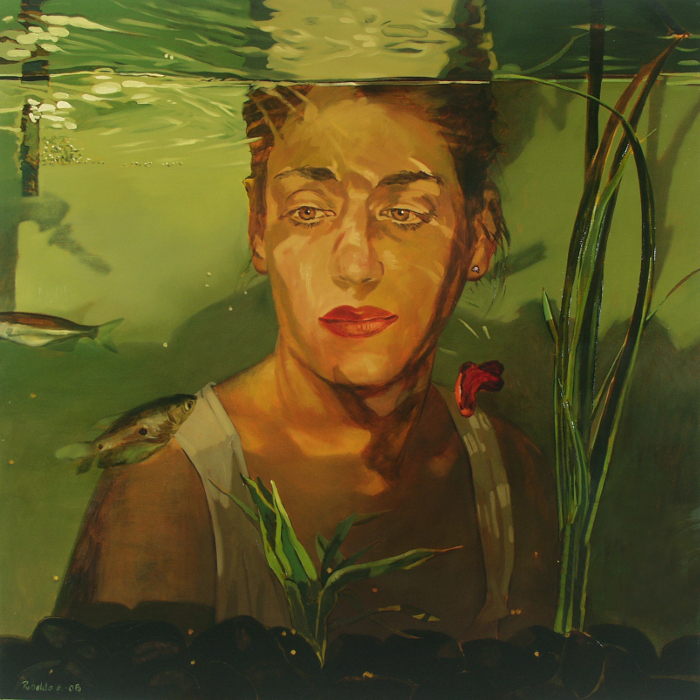 after the painting "Thetis (Aquarium)" by Robaldo Rodríguez
We see her through her element, not
in it, a face of harvest and sand gazing
upon a crypt of waters, fish jotting
the tight firmament.  The water bends
her to fill this pane and tints her face
into nature.  She ignores these mere effects,
dragged inward by the pull of another tide,
welcoming the nobody she finds there at rest,
as a creature of bright scales finds respite
in crevices where her lights are blind.
Glints weave paths across the face and tank
to mark the painting's solitary and troubled link
to the instant, for a goddess needs no shield from time.
Her son, it's true, has cast his fate with might.