Readers: Welcome to Plume Issue # 50 –
August: Our fiftieth issue! Astonishing in every way, this little whim now so…corporeal. To celebrate, we'll be running some very fine poets especially recruited for this issue – and the next, and the next after that, for as it turns out, and I should have expected this, the response to my queries was far better than I imagined. In the Newsletter, you will find among a few other items, more information on this as well as a list of all of the poets, translators, editors, staff,  and artists who have graced our pages, and my gratitude for their support.
And you see already the alterations it has brought to Plume.  A work-in progress, a little more about which down below, but first this remembrance from Gail Mazur of yet another poet lost to us these past months: James Tate, of course. Gail kindly gave us permission to run the piece, which originally appeared in Mass Poetry; the photo credits go to Elsa Dorfman.
REMEMBERING JIM:
I was inching into poetry in the summer of 1966, reading everything in the Grolier poetry bookshop's messy nest, losing and finding myself in the amber light of Plympton Street. One hot July afternoon, a baby-faced boy was there, chatting with old Gordon Cairnie, the proprietor, on the scratchy green sofa. Jim Tate. Soon, he and I walked out past the headshops and coffee shops and the twenty other bookstores, along the Charles (not the hotel, the river), talking and laughing, and he reciting his poems for me, poems from the book that was to appear the next year, The Lost Pilot.
Heartbreaking, funny, ebullient, endearing.
Cambridge, 1966, the summer Frank O'Hara died. His voice, and Tate's voice, at 23, a conversation I'd been yearning for. In the Grolier, a sense of mourning and of rebirth.
Listening to Jim was something like falling in love—no, it was falling in love, in love with a poem, like falling in love with the poem you're working on, the one that is your life. Right now and forever. I've always thought that afternoon was the real beginning of my writing life. I floated home and into the day's poem.
–Gail Mazur
No segue seems…proper after that, so I'll not attempt one, but plunge in.
First: design. As I say, in transition. I hope you find the site easier to follow; we've enlarged the cover art, changed the position of some things (primarily the Featured Selection and this Editor's Note – giving more prominence to the former as seems right), the font, the background, etc.  Also, you'll note photograph of the Featured Selection poet and – alas, and you can't imagine how much coaxing that took – one of me beside the Editor's Note. We hope to incorporate photographs of the contributors in the future, too, so that readers will be able to match their works with their (in my case considerably more photogenic) faces.
Second: readings. As we start our fall swing through the Northeast promoting The Plume Anthology of Poetry V 3, we have a schedule for two cites, their dates and readers:
Boston/Cambridge
Cambridge Library  Wednesday September 9th, 7 p.m.
Daniel Tobin
Lloyd Schwartz
David Rivard
Gail Mazur
Martha Collins
Marc Vincenz
New York City
Poets House   Friday September 11th, 7 p.m.
Sally Bliumis-Dunn
Cindy Cruz
Elaine Equi
Jerome Sala
Grace Schulman
BookCourt     Saturday September 12th, 4 p.m.
Nicole Cooley
Lynn Emanuel
D. Nurkse
Kathleen Ossip
Tom Sleigh
A stellar list, as you can see, free, of course. I will be present at both readings, even – gasp, possibly acting as MC (given the proper equation of, um, libations and legal, prescribed, médicaments). Books will be available for sale and signing.
Third: many thanks to all of you who have ordered Plume for their classes and/or stocked in their libraries: a growing list, and one that I hope will expand even further in the future.  Remember, if this interests you, you can order copies directly from MadHat Press at a considerably discounted rate. Contact Marc Vincenz at that site.
Fourth: I am pleased to note that among the other Featured Selections listed in previous issue, we can add Alan Shapiro, Adam Tavel, and Tess Gallagher and Lawrence Matsuda to that impressive roster.
Fifth: Our cover art this month comes from Al Gorman – a long overdue return of Mr. Gorman's wonderful work that enlivened the initial six issues of Plume, and which defies easy classification.  For the past fifteen years, he has worked as the "unofficial artist in residence" at the Falls of the Ohio State Park across the Ohio River from his home in Louisville, KY.  His multi-disciplinary approach includes creating images, stories, and sculptures from Styrofoam and other cast off elements of our persistent material culture that wash into the park through periodic flooding.  Gorman is the creator of the Artist at Exit 0 Riverblog, which chronicles his river adventures and researches.  To date, Gorman has posted over 420 stories and published more than 4000 images that have been seen by people living in more than 115 countries.  While Gorman's artistic practices are essentially confined to one special, local place, his blog allows his work to have a more global audience.  Key to Gorman's vision is the idea that art can help address what he views as an ecological imperative.  The very substrate of life including soil, air, and water needs our help.  Being situated at the intersection of culture and nature has allowed Gorman the opportunity to see the results of human activity in the wider environment.  The artist uses his work as a platform to talk about issues affecting the quality of life not only for us, but the myriad other life forms we share this relational world with.  Gorman earned his Bachelor of Fine Arts Degree from Murray State University and his Master of Fine Arts is from the University of Cincinnati.  He has variously worked as a curator of contemporary art and has written extensively about the art world in Kentucky.  As an advocate for the larger role that art can play, Gorman has also championed the art produced by people with perceived disabilities and also the works of self-taught individuals.  Currently, he is Coordinator of Public Programs and Engagement at the Carnegie Center for Art and History in nearby New Albany, Indiana.
Sixth—almost there: New Work Received this month includes pieces from Adam Tavel, Alan Shapiro, Alicia Ostriker, Ana Gorria (tr Yvette Siegert), Andrea Cohen,  Roel Vertov, Carl Phillips, Charlie Smith, Connie Voisine, Cynthia Cruz,  Derek J G Williams, Ekiwah Adler-Belendez, Garrett Hongo, Joshua Mensch, Grace Schulman, Michael Hoffman, Jeff Friedman, Maura Stanton, Maxine Chernoff, Nathalie Anderson,  Rachael Carreau, David Rivard, Tara Skurtu, Scott Withiam, Charles  Baxter, Tess Gallagher and Lawrence Matsuda, Amanda Johnston, and William Olsen.
Last, so as not to over-stay my welcome, let me here offer a general and thus woefully inadequate "thank you" to every one of you who has helped Plume along the way. My part in all this is small, indeed, compared to their heroic — and unpaid – efforts on "my" behalf. Special handshakes to Jason Cook, our first Managing Editor and Site Designer but so much more. It was, after all, Mr. Cook, from whom I first got the notion to start Plume after seeing what he had created with his own Ampersand Review (now including Ampersand Books), and  who labored those many hours over coffee at Starbucks to bring our little effort alive. Our current staff, too, some of whom have been with Plume almost as long as Jason, are due more gratitude than I can express here, but let me at least identify them:
Heather Henderson: Managing Editor
Marc Vincenz: International Editor
Alex Cigale: Contributing Editor for Translations
Bryan Duffy: Assistant to the Editor
Nancy Mitchell:  Associate Editor for Special Features
Steven Elder: Copy Editor
David Cudar: Book Reviews and Criticism
We'll forgo the "secret poem" that usually resides in this space this month and next, but look for Tara Skurtu's gracious introduction of  Andrea Cohen's "The Committee Weighs In" in the Newsletter – that Newsletter that has also undergone a design refresh, bringing its look and feel into alignment with the journal's – that Newsletter which I once more suggest you subscribe to – if for no other reason than to read those "secret poems" and the poets who select and preface them.  Look there this month for the information mentioned above.
So: with an eye to Issue # 51, and #52, but for now very pleased and surprised to make it to # 50 – as always, I hope you enjoy the issue!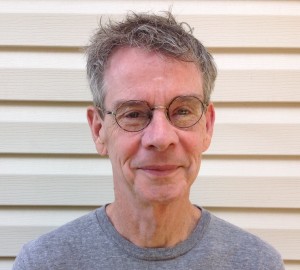 Daniel Lawless
Editor, Plume