From Records of Explosion: Poems by Nianxi Chen, translated from Chinese by Melisa Cahnmann-Taylor and Kuo Zhang, with an interview by Mihaela Moscaliuc
Moscaliuc: You are the first ones to bring/recreate Nianxi Chen's work into/in English. How did you arrive at his work, and what determined you to take on this translation project?
Zhang: The first time I found Nianxi Chen's work was in 2020. I saw two of his poems in a WeChat public account named "du shou shi zai shui jiao" (Bedtime Poem), which is a popular Chinese literary platform for poems in Chinese and in translation. A poetry lover, I wrote poems in English as well as in Chinese ancient style, but I had never been a big fan of Chinese modern poems. However, reading these pieces by Chen, I felt deeply moved. His poems lingered in my mind and resonated. Several days later, Melisa shared news about a poetry translation competition. I immediately thought of Chen and invited Melisa to co-translate with me. We didn't win that competition, but we fell in love with Chen's work and enjoyed the co-translation process, so we decided to continue. Luckily, I managed to reach out to Chen on WeChat and was able to ask questions whenever we had difficulties. Our goal is to translate a book of his poems into English. Any honorarium we receive for publishing the work goes to the poet.
Cahnmann-Taylor: I was very lucky that Kuo selected to get her Masters and then a Ph.D. with me in Language and Literacy Education with a specialization in TESOL and World Language Education at the University of Georgia.  She was a published poet in China and in her first year in graduate school took my creative writing class: Poetry for Creative Language Educators.  Her poems in English were excellent and we began to write papers together about the power of poetry in language teacher preparation as well as writing poems to and for one another.  In 2020 she was finishing her degree and launching her own career as professor in a city far away when she brought Chen's poems to my attention. She shared Chen's biography and a picture of him seated on his bed in his pajamas, writing on a makeshift desk—a humble piece of wood angled like a ski slope over what appears to be bags of rice, though the biggest one clearly says it contains kilos of "sulfur."  She made the following proposition: "I can work on the meanings, and you can help with the wording and craft. I believe co-translation is the best way to let the readers actually feel the texture of his poems in English."  During COVID, while I was unable to travel to China or anywhere else, Chen's poems served as a literary guide to global human experiences of joy and suffering that I might have never known otherwise. The collaboration, the lessons I take from Chen's poetry, and the enthusiastic public response, all nourish the continuity of this project.
Moscaliuc: A 2021 article in the New York Times mentions Nianxi Chen's significant contribution to the genre of "migrant worker literature," as well as the poet's worry "about re-treading the same ground and being typecast with the label of worker poet." I understand how the "worker" label might conjure a narrowly defined ethos and set certain expectations, but I find the 'fault,' such as it is, to be with our reading habits and the cultural norms that shape them. Chen's poems both inhabit and expand the genre, and impress, first of all, as accomplished poems. They illuminate, question, and probe with precision and intensity, making use of dictions and sensory imagery that invite reflection. What poetic aspects of his work resonated with you, and which were most difficult to render in English (and why)?
Cahnmann-Taylor:   I have never before been in or even near a mine, heard its blast, or experienced the livelihood of a migrant laborer, but Chen renders these experiences in such spare and powerful syntax and diction that I am able to learn from them and feel as though, I, too, walk alongside Northern China's rivers, away from loved ones, seeking beauty in exile.  In "Plum Blossom," the poet invokes a blessing for the wife and son he's forced to leave behind, wishing for "ten bags with Guihua milk powder."  One doesn't have to know the "Guihua" brand to know what a modest wish it is to be able to have enough to feed one's beloveds.
The way Chen's poems depict insufficient access to material goods and schooling, his limited ability to spend time with his own family, and the daily risk of his life setting explosions in the mines–I can understand why his labor identity arouses so much interest. Class exoticism might attract readers into the work: how does someone from such desperate labor and life conditions manage to write and publish poetry?  But as you've noted, what keeps readers invested in Chen's poems is the spirit, longing, rage, grief, and love one finds there.  While there are so many things specific to Chen's experience that I struggled to understand due to cultural, geographic, linguistic, gender and religious differences, collaborations with Kuo, conversations with Nianxi, and my own research helped to render what we hope is the fullest human meaning of Chen's work.
Zhang: The first thing that resonated with me in Chen's poems is the real and genuine feelings. Instead of shouting out empty complaints, Chen is so good at capturing the concrete items and details in his everyday life. He uses specific imagery to convey emotions and the nuances of his life. For example, no matter whether we have seen "a pneumatic pick" before, we can all feel the dust and power of its acute angle when it touches the stone. The second thing that resonated with me is the relationship between Chen and poetry. Most of his poems were written in a "non-poetic " environment. He often wrote them on empty kegs of explosives in a very shabby dwelling while other workers might be chatting, drinking or playing cards. His experience made me wonder what poetry and poetry-writing means in people's lives, especially in the most humble corners in the world.
The most difficult aspects to render in English are of a cultural nature. Due to his job as a miner, Chen visited many magnificent and remote areas in China. He often connected his poems with historical and cultural stories in each place. Many of these references, such as the names of the places in ancient times or various historical figures, are common knowledge among Chinese readers. However, they might be completely foreign to most English-speaking readers. So, we had to carefully weigh how to deal with these aspects in translation and help readers better understand the poems without ruining the poetic aspects.
Moscaliuc: Could you give some specific examples of decisions you made, as co-translators, that were not among the easiest ones?
Zhang: During the co-translation process, we had numerous negotiations focusing on how languages function differently and how we could better embody the poetic nature of the translation without deviating too far from the original. Sometimes, we debated loyalty to one word versus several adaptations to add nuance. For example, in his poem "Records of Explosion," Chen used the same word "zha lie" (explode) four times: once in the title, then in the first, third, and fifth stanzas. We realized that he wanted to emphasize this word across the poem. When Melisa asked if she could use substitutions, I agreed, because the Chinese word "zha lie" is not an absolute equivalent to the English word "explode." Rather, this one Mandarin word contains layers of meaning that can include "explode," "split," and "shattered" with slight differences, depending on the context. So, we decided to use "explosion" in the title, "explode" in stanza 1, "split" in stanza 3, and "shattered" in stanza 5.
Cahnmann-Taylor: I also learned from Kuo that Chen used the sound "hong" to describe the "boom" of the explosion, so we went for the onomatopoetic verb "popped" to convey sound. A similar discussion ensued with the repetition of the word "vast" in some of Kuo's first translations of Chen's poems, such as "A Great Drought in Southern Shanxi,"  written about the landscape he traversed to reach the mines.  We had long discussions about when to use synonyms like "grand," "limitless," "infinite," and the nuances of each of these selections. In "1999," as well as in other poems, there are references to very specific locations in Northern China, unknown to one or both translators. I often found images and information online to get a better sense of the landscape and inform translation choices in diction. When to attend primarily to a precise meaning, when to sacrifice neither sound nor sense, or when to compromise in face of a difficult decision–we navigated these challenges together.
Moscaliuc:  Would you say a bit more about this collaborative process, and what you each brought to it?  Did you consult with Nianxi Chen on specific issues?
Cahnmann-Taylor: Kuo usually took the first step, since Chinese Mandarin is her mother tongue. In the first draft, she tended to maintain a high degree of fidelity to the original poem even if the outcome was not that poetic in English. Then I would post questions about the diction and inquire about references I didn't understand. I would copy and paste the revised translation as "Melisa's version," adding additional questions and indicating when bigger revision choices had been made. Kuo would go back to approve, or to further discuss and at times debate different choices. We intended to balance the poetic effect of my second translation against faithfulness to the original.
Zhang: Often the translation process included lengthy conversations on Zoom where we shared interpretations. For example, we held long discussions about the juxtaposition of feelings presented in "1999," where the migrant laborer bears witness to the Chinese government's celebrated space program investments while a nearby truck driver loses his life. Sometimes we had doubts about the interpretation of certain original lines in Chinese. On these occasions, I would reach out to Chen to ask for clarifications. For example, in the poem "Anton Chekhov, I Want to Tell You," I was not sure about the meaning of the last line in stanza 3. The intent in the literal translation of the original, "The legend of Shang Yang becomes an aphrodisiac," wasn't clear. Shang Yang (390-338 BC) was a Chinese jurist, philosopher and politician. During the Warring States period, he was a statesman and reformer serving the State of Qin, where his policies laid the administrative, political and economic foundations that strengthened the Qin state and would eventually enable Qin to conquer the other six rival states, unifying China into a centralized government for the first time under the Qin dynasty. Widely seen as a successful reformer in China, Shang Yang was also criticized for his strict laws, severe punishments and advocacy for monarchy dictatorship. Therefore, I felt confused about what the line meant, so I reached out to Chen. He explained that Shang Yang remains highly admired by people in Shangluo (his hometown) and treated like a superstar. People built statues for him. When they talked about Shang Yang, they got excited as if they had taken an aphrodisiac. In real life, however, Shang Yang did numerous cruel things, so Chen felt Shang Yang didn't deserve this respect.
Cahnmann-Taylor: After Kuo explained the meaning and context, we revised the line to include a reference to Yang as a "louse" in order to incorporate the critical feelings and intimate that he is famous but a controversial historical figure in China.
Moscaliuc: You are both poets, scholars, and educators. How is this immersive experience with translating another poet's work impacting and/or drawing on your experiences as practitioners in these fields?
Zhang: As a scholar, teacher educator, and second language learner, I find that poetry writing not only helps make my voice be heard, but also helps me contextualize my individual lived moments of discrimination and bias. It often serves as a healing process for me, and it did so especially in the racist and xenophobic context of the U.S. during the COVID-19 pandemic. Poetry is like a container that holds the tension of the experience and allows me to meditate on its meaning. It provides me with a powerful tool to cope with challenging personal, local, national and international socio-political circumstances.
Through translating Chen's poems, I definitely broadened my own perspective. I had the opportunity to experience a completely different life, and that helped me recognize my limited viewpoint and the privilege I usually ignored of being born as the only child in a big city, with well-educated parents. I had always attributed what I achieved to all the hard work I had been putting in. I've often been outraged by the injustices I and other BIPOC people have experienced in the U.S., but I tend to forget that there are many humble people like Chen living in the dust in my own country. Translating his poems made me rethink issues of social justice and how we can contribute to creating a more equitable world for our children and grandchildren.
Cahnmann-Taylor: Since my arrival as professor of TESOL and World Language at the College of Education, I have advocated for training language teachers as artists.  By this, I mean to train educators to think and act creatively; to see the acquisition of languages as opportunity when others might see error, limitation, or impossibility. Arts-based orientations to language teaching, including poetry, translation, and theatre, can offer opportunities to cultivate instructional surprise as well as humility. It is challenging to advocate for surprise in an educational climate that wants test score outcomes and the certainty of measured knowledge.  However, the deepest forms of dialogic learning can occur when teachers invite bilingual student creativity and inventiveness into the curriculum.
As a new professor of education, Kuo required practicing teachers to co-translate a children's story with bilingual youth in their classrooms.  In our collaborative inquiry project, I interviewed teachers who took Kuo's course about what they experienced and learned when ESOL students as young as six years old became translation experts. Teachers' responses indicated that this exercise helped them to appreciate their bilingual students' skills, knowledge, and intelligence in profoundly expansive ways. Many teachers in the U.S. do not know another language, and engaging in co-translation with bilingual students is one way for these educators to acquire a greater appreciation for the skills and difficult choices involved when immigrant students move from home language and culture to school. Engaging with Kuo in this literary translation project affirmed the pursuit of arts-based pedagogies that include the art of translation in language instruction at every level.
Moscaliuc to Nianxi Chen: In his 1918 poem "Miners," Wilfred Owen writes "For many hearts with coal are charred,/And few remember." I believe that poetry may fend off, or even undo, such acts of forgetting. The personal and the collective coalesce in your work to create a space that feels deeply intimate & personal and that is also a space of witnessing, a space that calls attention to silencing, injustice, the dangers of forgetting or turning our eyes away. If poems can make things happen, as I believe they can, what would you like your poems (in translation) to accomplish?
Nianxi Chen's Response in Chinese:
诗歌是一种证词。它关乎时代、生活、心灵、沉默的细节、微小的悲喜。当我们回望那些伟大的诗歌,从中不仅可以发现历史,也可以看见世道人心。一个时代的不同光影,诗歌记录了它们。诗歌比史料更真实和深透。我希望我的诗歌继承这些优秀的传统而不是文字和语言的游戏。当时间走远,那时的人们回首今天。通过我的诗歌看到"我们"以及"我们这个时间的一些图景",忘掉它诗歌的外壳。
Translation by Kuo Zhang:
Poetry is a kind of testimony. It is about times, life, heart, silent details, tiny sorrows and joys. When we look back at those great poems, we can not only discover history, but also see the morals and hearts of the world. Poetry records the different lights and shadows of an era.  Poetry is more truthful and penetrating than historical materials. I hope that my poems could inherit these excellent traditions rather than games of words and languages. As time goes by, people in the future look back on today. I hope they could see "us" and "some pictures of our time" through my poems, forgetting its poetic shell.
Featured poems: "Records of Explosion" and "Plum Blossom" "1999," "Anton Chekhov," and "A Great Drought in Southern Shannxi."
Records of Explosion
Rising,             my head explodes with pain.
Not the steel's fault,
this extra gift from the big machine,
but that of fragile, old nerves.
I don't dare to look at my own life.
Rigid,               darkened.
It has the acute angle of a pneumatic pick.
When touched by stone,          it'll bleed.
I'm 5000 meters underground to pass my middle age.
I split rock formations again and again,
in this way         I reassemble my life.
My petty relatives         are faraway at the foot of Shang Mountain.
They're sick.                 Bodies covered with dust.
The more I cut down from my middle age,
the more their old age will be extended.
There are three tons of explosives in my body.
They are all fuses.
Just last night,
I popped, like rocks,   shattered everywhere on the ground.
炸裂志
早晨起来 头像炸裂一样疼
这是大机器的额外馈赠
不是钢铁的错
是神经老了    脆弱不堪
我不大敢看自己的生活
它坚硬                        玄黑
有风镐的锐角
石头碰一碰    就会流血
我在五千米深处打发中年
我把岩层一次次炸裂
借此    把一生重新组合
我微小的亲人                        远在商山脚下
他们有病        身体落满灰尘
我的中年裁下多少
他们的晚年就能延长多少
我身体里有炸药三吨
他们是引信部分
就在昨夜
我岩石一样    炸裂一地
Plum Blossom
Several plum twigs at the wall edge
blossom alone in autumn.
The one who planted the plum
has been gone for years.
When the autumn wind is strong, the spring breeze
is already deep-seated on the branch. Things are always like this:
an issue of life and death mouths another issue of life and death,
like a well swelling with groundwater overnight
after some people leave the village.
I remember that year I went to see you in your home.
We didn't have any new clothes to bundle our youth.
Today I'm wearing a neat suit,
but only an empty body's left.
梅花
墙角数枝梅
临秋独自开
栽下梅树的人
已经离开多年
秋风劲处 春风
早已深藏枝头 世事总是这样
一场生死衔着另一场生死
像一口水井 因为一些人的离乡
一夜涌满泉水
记得那年去你家看你
我们都没有一件新衣服包裹青春
今天我穿一身整齐的西装
却只余空空的身体
1999
1999                good weather for the crops.
That winter      I went to Qinling Mountain as a migrant miner.
That day snow filled the whole sky.                 You walked me to the side of the road.
Neither of us said a word along the way.
That day was our second wedding anniversary.
We passed by the Chenghuang Temple.
The road leading out of the mountain was twisted by ruts.
I quietly made a wish: God!
Please bless this mother and son.
Bless me with wages to fill ten bags with Guihua milk powder.
At the foot of Mount Hua       where a driver installed snow chains,
I saw into someone's room      Shenzhou-1 spacecraft on the television
circling the earth fourteen times before landing in Inner Mongolia.
The moment I turned around              a Dongfeng truck loaded with ore
crashed off the cliff.
Today              1999 is gone.
Today              this sunny autumn
we see the tulip tree in the western mountain
dripping once more with the cold dew of 1999.
1999年
1999年            风调雨顺
这一年冬天    我去秦岭打工
那一天漫天大雪        你送我到公路边
一路上谁也没说一句话
那一天是结婚两周年
路过城隍庙
通向山外的路因车辙而蜿蜒
我悄悄许下心愿:神啊
请保佑母子平安
保佑我挣下十袋桂花奶粉钱
在华山脚下    给车轮安装防滑链时
我看见屋内电视里神舟一号
绕地球十四圈后在内蒙古着陆
回头之际        一辆满载矿石的东风
哗地坠落山涧
今天    1999年已经远去了
今天    这个艳阳之秋
我们又看见西山那片鹅掌楸
滴着1999年的寒露
Anton Chekhov, I Want to Tell You
I want to tell you         Anton Chekhov
Just this morning         at the crowded old station
in the middle of a baggage pile             a woman
wept profusely.
No one knew why.
No one tried to console her.
She sobbed for a long time.   Later
she wiped her tears,                 picked up a book
with a pale yellow cover           titled "Vanka."
How spacious is the north wind blowing Shangzhou
312 National Road and Danjiang River without end.
On Four Greybeards Mountain, the Four Greybeards' tomb is in disrepair.
The legend of a louse like Shang Yang   becomes an aphrodisiac.
The woman's young,  her origins obscure.
She finished the last page,
put away the book,      went to Xinhua South Road.
There one reaches Lantian Pass.          Visible from afar,
white fir trees top the mountain.
 
安东 契诃夫   我要告诉你
我要告诉你    安东 契诃夫
就在今天早晨                        在拥挤不堪的旧车站
在一堆行李中间        一个女人
她深深地哭泣
没有人知道缘由
也没有人试图劝慰
她哭了很长时间        后来
自己抹干了眼泪        拿起了一本书
淡黄的封面    它叫《凡卡》
北风吹彻的商州多么旷大
312国道和丹江没有尽头
四皓墓在四皓山上失修
商鞅的传说流成一味春药
她还年轻        身世不祥
她读完了最后一页
收起书                        去往新华南路
那里通往蓝关                        远远地可以望见
山顶的白杉
A Great Drought in Southern Shannxi
A leaf looks through another leaf.
A tree withers another tree.
In a great drought the countryside's more grand.
Autumn becomes cool in a moan.
A stretch of corn stalks stand in the late autumn field
like a gang of elders     entrusting past glories to the cold breeze.
The drooping sun        magnifies the decay.
Before the Great Freeze          Father needed to haul
enough firewood from the mountain.
Now, the wood's an ivy corset bundled front and back, taller than Father,
as if escorting and hurrying a prisoner to another terrain.
Father stacks the firewood       smokes a pipe
to quench the drought before his eyes.
For a moment              I saw a flood of pale yellow
inside his corporal hollow
more vast         startling
than the sight of land.
On the south slope of Qinling Mountains       at high and low gullies
countless wild peonies
like clouds inextinguishable by winds                           blossom and fall reclusive.
They're the last fireworks to spin.
陕南大旱
一片叶子望穿另一片叶子
一棵树枯黄另一棵
大旱之年的平野更加辽阔
秋天哇的一声凉了
一片玉米秆站在深秋的原野上
像一群老人  在冷风中交出昔日的荣光
低垂的夕阳  加重了衰败的重量
在大寒之前  父亲要从山里挑回
足够的柴火
青藤束腰的柴捆一前一后  它们比父亲高大
仿佛押解着一位囚人赶赴他乡
父亲码好柴垛      用一袋烟
抚平眼前的旱景
有一瞬      我看见他摊开的
身体里一大片苍黄
比土地的景象
更加巨大    惊心
在秦岭南坡  高高低低的崖畔
有数不清的野牡丹
像大风扑不灭的云朵      独自开落
那是最后的烟火
Bios: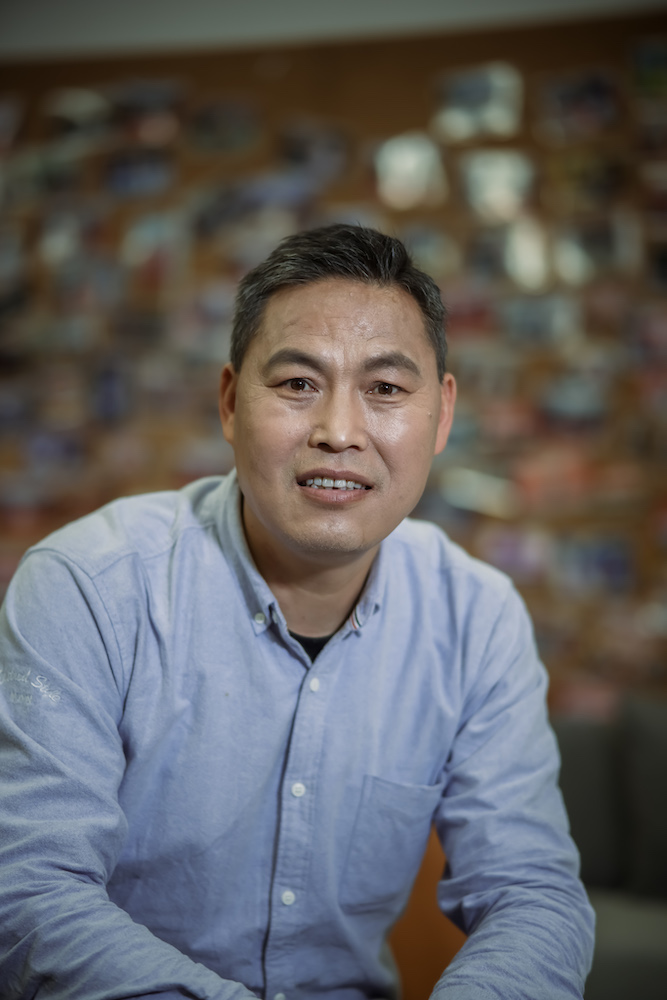 Nianxi Chen, born in 1970 at Danfeng, Shannxi Province, began writing poems in 1990. In 1999, he left his hometown and labored as a miner for 16 years across China. In 2015, he couldn't continue as a miner due to occupational disease. In 2016, he was awarded the Laureate Worker Poet Prize.  His poetry and life were featured in a 2018 documentary entitled Demolition Work about migrant worker poets in China.  Chen's poetry book, Records of Explosion (Taibai Wenyi Press) provides lyrical documentation of the hidden costs behind China's financial boom.  Chen's poems have appeared in Poetry Periodical, Qinghai Lake, Chinese Poetry, Shandong Literature, and Wutai Mountain.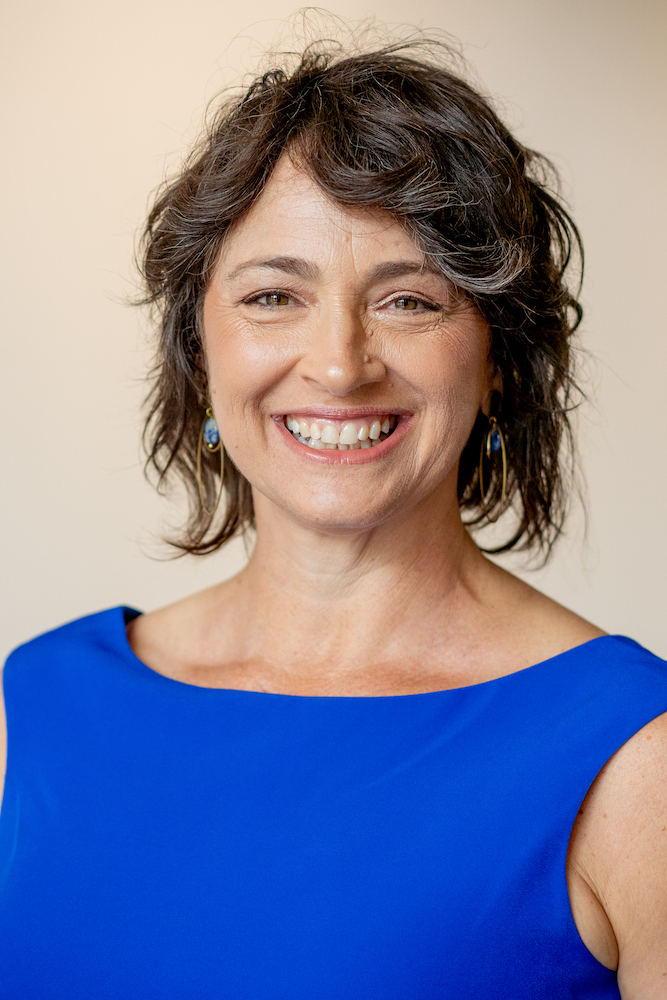 Melisa Cahnmann-Taylor, Professor of Language and Literacy Education at the University of Georgia, is the author of Imperfect Tense (poems), and four scholarly books in education. Winner of NEA Big Read Grants, the Beckman award for Professors Who Inspire, and a Fulbright for nine-month study of adult Spanish language acquisition in Oaxaca Mexico, she's served for over ten years as poetry editor for Anthropology & Humanism, judging the ethnographic poetry competition. Her poems and essays have appeared in Georgia Review, American Poetry Review, Women's Quarterly Review, Cream City Review, Barrow Street, and many other literary and scholarly homes. www.melisacahnmanntaylor.com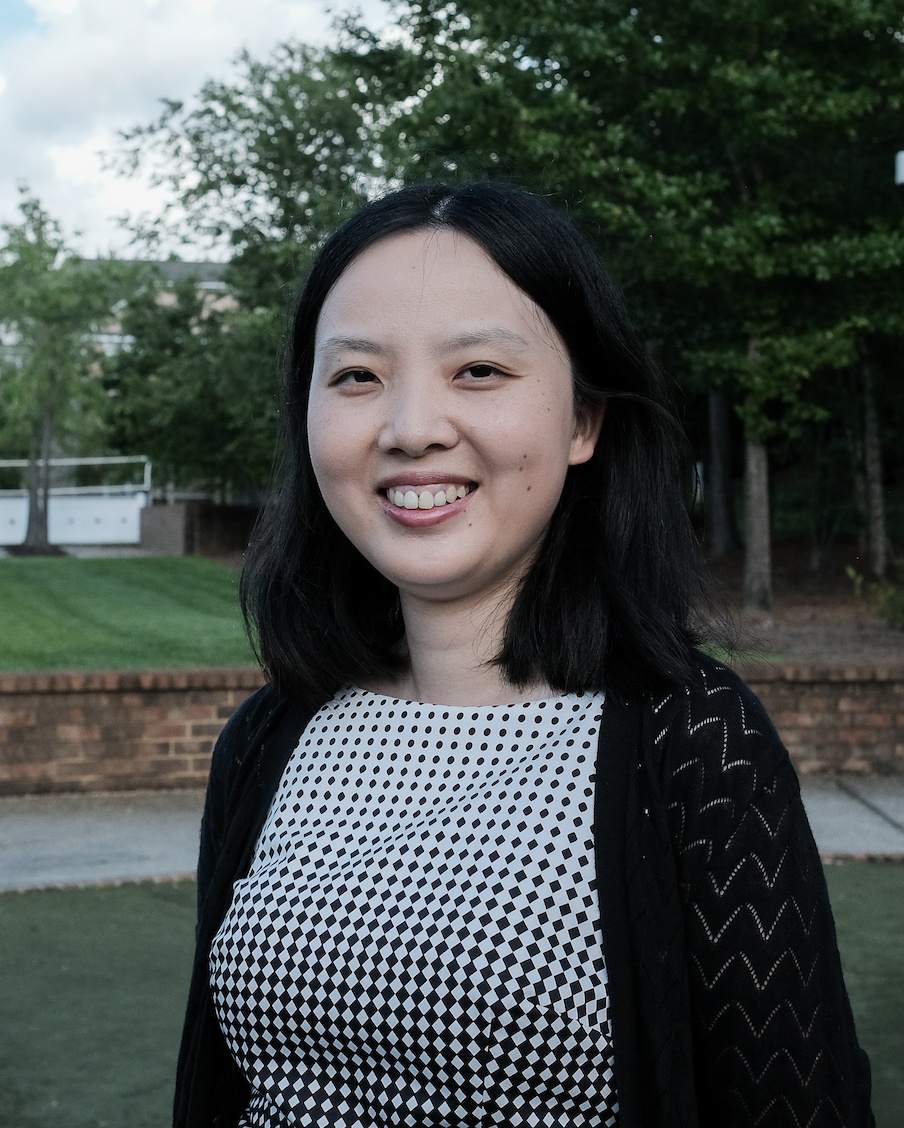 Kuo Zhang is a faculty member in Teacher Education at University of Vermont and completes a PhD in TESOL & World Language Education at the University of Georgia. She has a bilingual book of poetry in Chinese and English, Broadleaves (Shenyang Press). Her poem, "One Child Policy" was awarded second place in the 2012 Society for Humanistic Anthropology (SHA) Poetry Competition held by the American Anthropological Association. Her poems have appeared in The Roadrunner Review, Lily Poetry Review, Bone Bouquet, K'in, DoveTales, North Dakota Quarterly, Literary Mama, Mom Egg Review, Adanna Literary Journal, Raising Mothers, MUTHA Magazine, Journal of Language and Literacy Education, and Anthropology and Humanism.