Caliche Sand and Clay: Five Albuquerque Poets
I spoke with five women from Albuquerque: poets and also―variously―fiction writers, essayists, instructors, activists, artists, parents and caretakers. They write, teach, publish books, grow gardens, struggle, protest, raise children, and organize readings.
Here are their honest and illuminating replies to a few of my questions. The first thing I asked everyone was What do you love about Albuquerque?  For those less familiar with the beloved, weird little city that Felecia Caton Garcia describes as "perilous and kind," I provide this brief key:
the Sleeping Sisters: five ancient extinct cinder-cone volcanos just west of Albuquerque
bosque: the mostly cottonwood forest habitat along the riparian flood plain of the Rio Grande
the Sandias: the mountains east of Albuquerque that often at twilight turn spectacularly watermelon pink
acequias: community-managed irrigation canals in operation for more than 400 years in the Southwest
Jenn Givhan, an NEA Fellow and PEN/Rosenthal Emerging Voices Fellow, is the author of four poetry collections:  Landscape with Headless Mama (2015 Pleiades Editors' Prize) Protection Spell (2016 Miller Williams Poetry Prize Series), Girl With Death Mask (2017 Blue Light Books Prize), and Rosa's Einstein (Camino Del Sol Poetry Series, 2019).
Amy Beeder: What do you love about Albuquerque?
Jenn Givhan: The Sleeping Sisters, from where we can see the whole city in its bright bowl tucked at the base of the Sandias. My favorite places are outdoors, the bosque along the river―we have a few spots we claim as ours, usually where the sandy banks are especially sandy and the trees especially shady. Our own little balcony where the cottonwoods rise up to greet us: that's where I'm least messy and most myself, where I can just let go.
AB:  In addition to the four collections mentioned above, you've published two chapbooks and two novels in the space of five or six years. You're working on more projects this summer, including a YA novel in collaboration with your daughter. All of this in addition to being a parent and a teacher at CNM. So, uh―how?
JG: By snatching onto every last bit of joy I can wriggle into my world and trying never to be afraid of the mess, the grief, the shame–but to feel the feeling, really feel it, and then let it go. The way we're living now during this shelter-in, which we've been doing nearly consistently for over three months, is not all that new to me–and that's partly how I've been able to remain so prolific. I can't wait for the Muse but call her to my aid while the kids are watching cartoons, while they're reading, while I should be trying to cobble together some kind of social life but instead I'm writing away–and every moment pulling in the story ideas, whatever we're doing.
AB: Of all these publications and projects, do you have a favorite?
JG: My favorite is always the one I'm working on, or the hope for the one I've yet to write—that story that poem shimmering in the distance, waving from the gloaming, call Come find me.
Bruised Fruit Makes the Sweetest Pie by Jenn Givhan
I used to lament the spoiled backyard w/ its bull's eye chained to a tree
its pots of debris instead of green   my babies grown taller than me
duking it out on the trampoline     Last night I dreamt
Our Lady Underbelly let down my milk again     let my children coil back
to my body     let me hold them as if holding
were a safety measure              My daughter in the morning said she'd dreamt
I'd died     & I figure that's an even trade
[if I could dream away her nine years storming
just so I could hold a baby my broken     brain believes will set me free
I deserve what I get]    Bananas hang from a copper hook
& apples brown in a basket      for bread & cakes
my sassy smart-mouthed tweens half-
punching each other in the face will eat     the best & least of myself I can give
they make me forget how much I often hate myself
They hated La Llorona     couldn't comprehend a mama
breaking her children     & when I break
things     shattering against a wall
they laugh     Mama went Hulk Smash 
How can I lament a world     where the unkempt is a forest
& this rotting we catch in time     to make something so sweet
Felecia Caton Garcia's book of poetry, Say That, came out from UNM Press in 2013. Her chapbook Pos Orale! was part of The Chicano Chapbook series. She is the mother of two wildly lovely and powerful daughters, and teaches Creative Writing, American Studies, and Chicanx Studies at Central New Mexico Community College.
Amy Beeder: What do you love about Albuquerque?
Felecia Caton Garcia:  If you read articles titled "The Best Cities to Live In!" or "Never Move to These Cities," you'll find Albuquerque, New Mexico at the bottom or top of the list, respectively. The stats are valid. We have a high crime rate, we're broke as hell, and our teenagers drop out of high school in astonishing numbers. I don't dispute the facts. But I think about the things they don't take into account. When my daughter was born, we used to walk with her at night all over our neighborhood—the Barelas neighborhood we were warned away from when we moved here. And, sure enough, we'd encounter folks who were high on something or other. When they saw baby, they would stop and peer into the blanket and sing her songs that their grandparents had sung to them when they were babies. That was twenty years ago. A couple years back, the same daughter's car broke down at night on a dangerous part of the highway. She called me, scared, but before I could get into my car, she called me again to let me know that a chola in a dropped Impala had helped push her car to safety, then called her jefito who showed up ten minutes later with a thermos of coffee and a tow-bar, took her car to the shop, and refused her money. I wasn't surprised. It's perilous and kind, this city I love.
AB: I know you're a famously dedicated teacher (in fact, your poem in this issue is about your students.) You've taught English, Creative Writing, Chicanx Studies and American Studies at Central New Mexico Community College for many years, and last year received a community Values Award in Ethics for your work. I also know, though, that college teaching can leave little time and energy for writing. How do you balance them?
FCG: I don't know how to answer your question well. Teaching eats up so much of my time and energy, I have almost nothing left for writing. I think we need to be more transparent as women, as BIPOC folks, as Black and Brown women, that there is no balance. We have to make a lot of difficult choices and some things will always suffer. Now that my daughters are grown, I hope to make more time for my writing.
This Will Be the End of You But Not How You Think by Felecia Caton Garcia
I didn't realize there was no place to sit
without a window behind me until I started
teaching from the discomfort of my home.
Harsh lighting, my daughter says, over my shoulder,
why? Well, color me washed out. Why not
be haloed in brilliance? Someone should.
Be kind, I write to my students
every week, be kind be kind be kind.
It's not good enough. I don't care if they read
the carefully curated assignments. I don't care
if they return my emails. I don't care
about their enjambed lines or their sonnets.
Let's be honest, I never really did.
But I cared that they showed up to class. I smiled
to see them, god strike me dead if I'm lying,
walking through the door of the classroom. Be kind
is a wordy fucking phrase. Most days I sit in the harsh
light thinking, live live live live live live live live live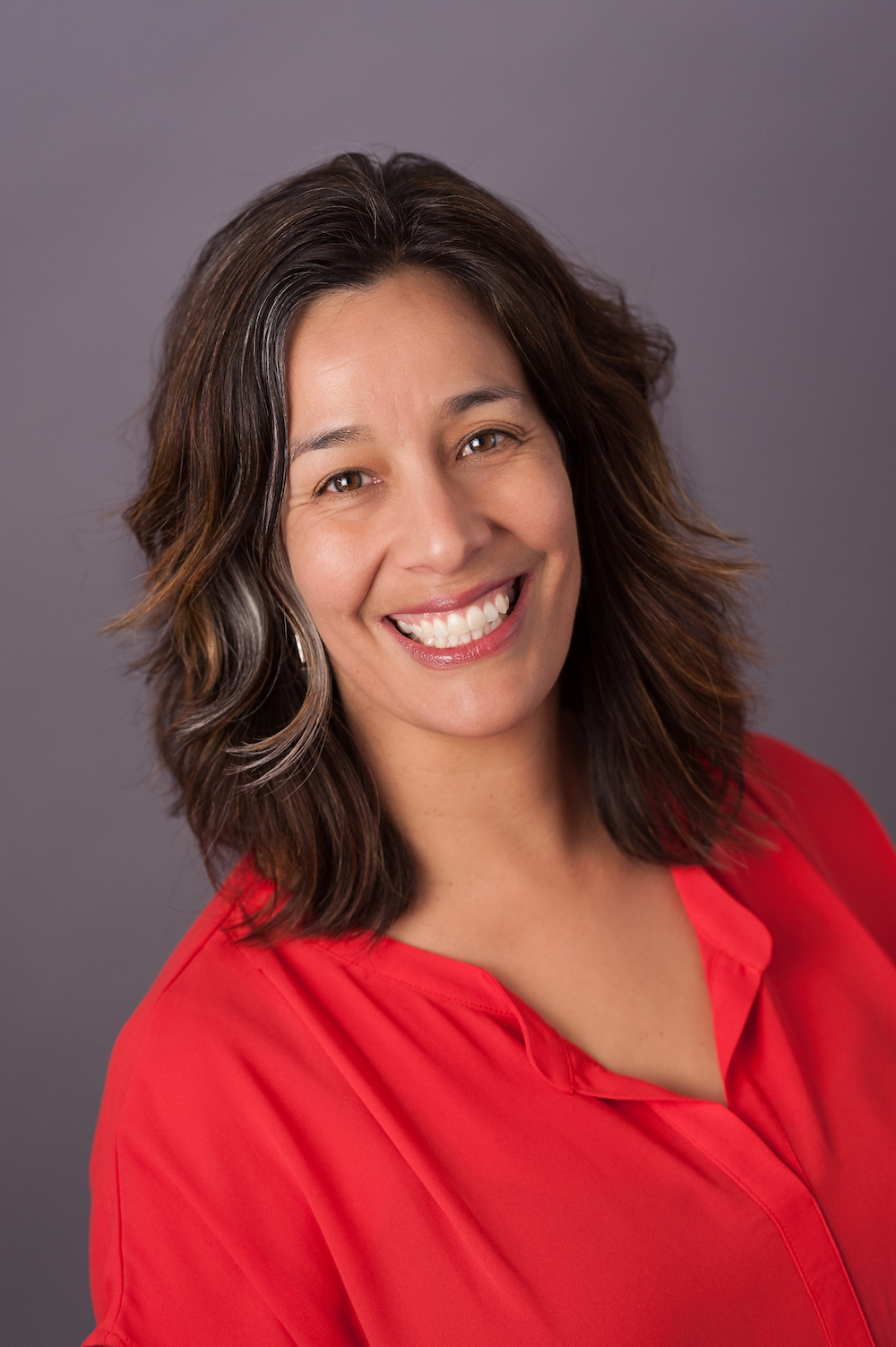 Michelle Otero is the Poet Laureate of Albuquerque, and the author of Malinche's Daughter, an essay collection based on her work with survivors of domestic violence and sexual assault in Oaxaca. Her poetry collection, Bosque, is forthcoming from University of New Mexico Press. She is a founding member of Albuquerque TIASO Artist Collective.
Amy Beeder: What do you love about Albuquerque?
Michelle Otero: green Chile roasting in the parking lot of El Super and Smith's and Walmart and everyone's yard
the river
October
October
that day in March when water starts flowing though the acequias
cottonwood spores blanketing bosque paths in June
chicharrones, Nelson's Meats, Pop Fizz
Our Lady of Guadalupe carved into the tree truck on Central and San Pasquale
Numbe Whageh at the Albuqerque Museum
AB: You're known around here as someone who aims to effect social change through art and storytelling. Would you tell me something about that?
MO: For the past two years, as Poet Laureate, I've co-hosted Walking with Poets, a series of monthly walks through the Río Grande bosque, hosted by a local poet and celebrating the work of poets we love. We have this sanctuary running through the heart of our city. I wanted this project to build relationships, not only between people and poetry, but between people and this place that is like no other.
In 2018 I was invited to join a group of poets in rewriting the City of Santa Fe's Proclamation, to replace the original, written in 1712, and to mark the retirement of La Entrada reenactment. This practice was laid to rest by mutual agreement between the Pueblo Governors, Los Caballeros de Vargas, the Fiesta Council, the City of Santa Fe, and the Archdiocese of Santa Fe. The agreement came only after years of protest and months of healing work between the Governors and the Caballeros. Through this healing process, facilitated by former Cochiti Governor Regis Pecos, they were able to see shared values and to see themselves in each other. If I see myself in you, then I don't want to cause you harm.
AB: The city recently took down the Old Town statue of Juan de Oñate, the "conquistador" responsible for the Acoma Pueblo Massacre of 1599. It was finally removed the day after peaceful protesters calling for its removal were violently attacked. Oñate has always been controversial in New Mexico, but I think everyone was shocked by what happened that night. Your thoughts?
MO: This feels like a time of reckoning. The pandemic has laid bare gross inequities between white people and people of color, between the wealthy and the poor. The killings of Breonna Taylor and George Floyd and so many others set against the images of angry white men with guns screaming at officers in the Michigan state house might feel like it has nothing to do with us here in New Mexico where the tricultural myth is alive and well. But then there's the Oñate sculpture taking up an entire corner of the museum grounds. And when peaceful protestors arrived to call for its removal—just as we did 20 years ago—they were met with white and light-skinned men in fatigues, carrying weapons.
This is a time of reckoning. It's also a time of atonement. I hear a lot of people say they can't apologize for their ancestors. Actually, we can. If we are benefitting from the harm caused by our ancestors—and for Hispanos/Hispanics/Latinx people in New Mexico, we are—then we must. We wrote it into the proclamation.
We acknowledge the past and its trauma, tragedy and sorrow; we understand its legacy in the present. We acknowledge wounds older and deeper than any on this continent. On behalf of those from the past who cannot ask forgiveness, we do so now.
 

Membrane by Michelle Otero
We buried your son's            placenta             next to the peach tree you grew from pit.
The peach, a gift from your father           he made orchard of the sweetest fruit
in the yard     that raised you. Chabacano            capulín         durazno de hueso pegado.
You             a soft boy surrounded by stones.
We planted cottonwood to mark                your son's                 roots. His sister
called it the gut tree       her own afterbirth feeds a locust in the mountain
house you shared      with their mother.
We patted caliche sand and clay with bare hands      filled the cottonwood well with rain,
chicken-wired the trunk to keep neighbor's billy goat from stripping bark. As a boy
my own father butchered rabbit                        painted the tree base in its blood.
I left my print in your son's gut tree loam
to tell him we belong.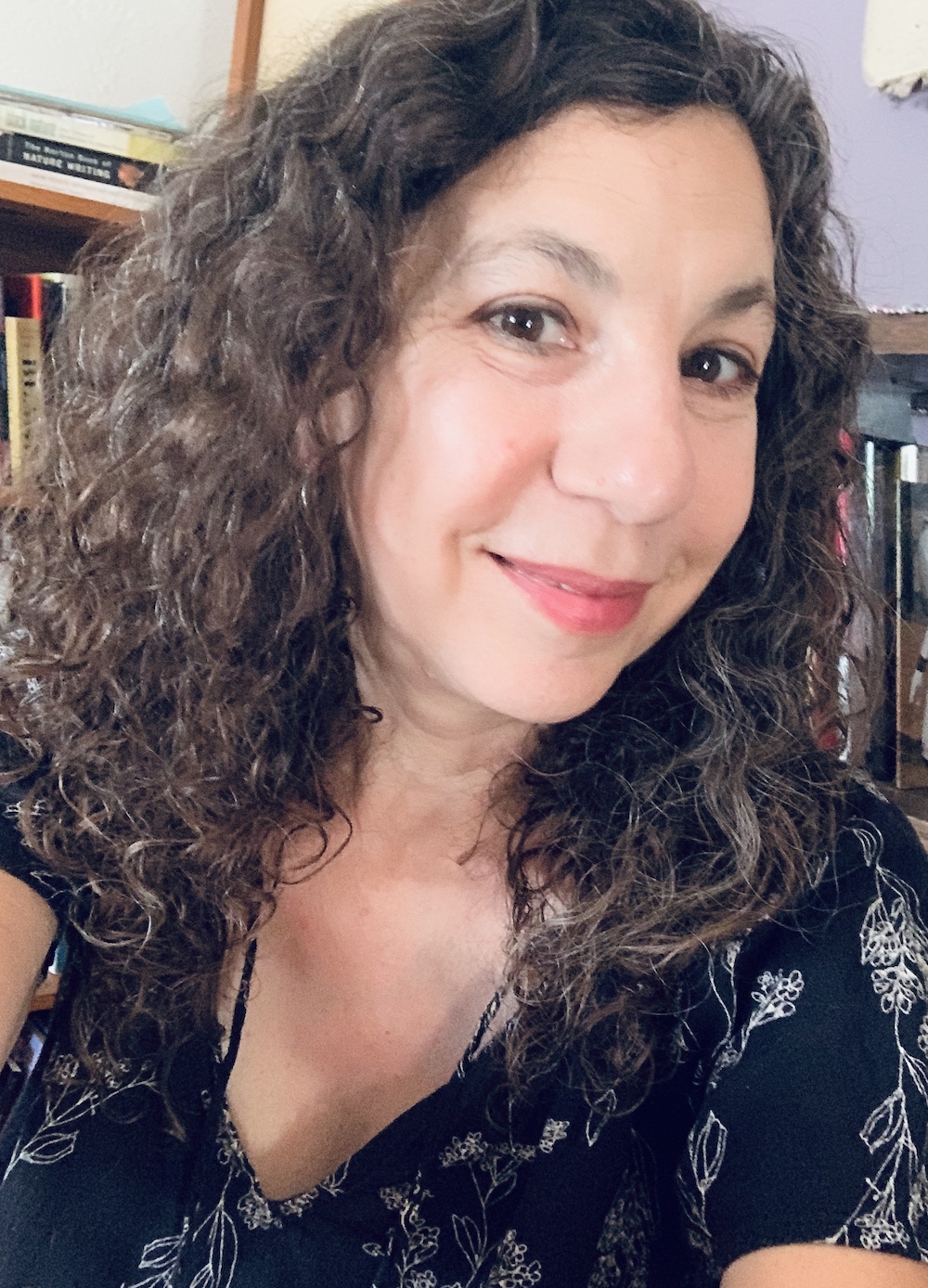 Rebecca Aronson is the author of three books of poetry:  Creature, Creature (2007), Ghost Child of the Atalanta Bloom (2017), and the forthcoming Anchor (Orison, 2021). She teaches at Central New Mexico Community College and is the creator and founder of the reading series Bad Mouth.
Amy Beeder: Tell me what you love about Albuquerque.
Rebecca Aronson: It could come straight off of a set of postcards: I like the high desert plant life, the architecture, the lack of tall buildings in the skyline. I love that the sky is so damn blue. I love that there are roadrunners living in the front yard. I love that I always know which way is east. I love the mountains and the fact that I can drive to them easily. And the silhouette of the volcanoes to the west. I love the monsoon rains, when they finally happen. I love that even in a fancy restaurant, or at a play or a dance performance, there might be people in suits and dresses, but there will certainly also be someone in a Lycra cow-spotted bodysuit and cowboy boots, and plenty of people in jeans and tee-shirts. I love the smell of chile roasting in the fall. I love chile. I love the mix of cultures that make up this city and that in Albuquerque I'm seldom asked "what are you" or "where are you from," as happened all. the. time. growing up in the Midwest.
AB: Early on in your career, you were involved in the Slam community in Albuquerque.  Though you aren't a Slam poet, you say you've learned much from the scene. Tell me about that.
RA: I do think I learned a little about performance from watching so much slam, though I don't read or perform in that vein, it did help me consider how to make a connection with an audience. There were a lot of creative projects happening at that time—people making magazines and (cassette!) recordings, readings and performances in bookstores and bars and on street corners—and I loved the energy of that and the sense of being part of something alive. Also, being a part of a developing community made me realize that I like organizing events and bringing artists together, and taught me a little bit about how to do that.
Organizing and participating in a few of those early events set me on the path, though I didn't know it for many years. I kept on being involved in facilitating readings, and eventually with my friend and amazing poet Erin Adair Hodges started Bad Mouth, a series of words and music. We created the kind of event we wanted to attend, an intimate, mixed-genre series that showcases woman-identifying and marginalized voices in New Mexico and beyond (though open to all writers), featuring writers across genres, along with sets by local musicians. Erin left Albuquerque a few years ago, and I've been running Bad Mouth on my own since then, though with lots of volunteer help. Since pandemic, I've been posting a weekly featured writer on the Bad Mouth webpage.
AB: Tell me a little about your forthcoming book Anchor (Orison Books, 2021).
RA: During the three years leading up to spring of 2019 when he died, my dad was falling a lot and often hospitalized. I was traveling fairly often to Minnesota to visit him and to help out with my mom, who has dementia. I was gone from home a fair amount, feeling scattered as I tried to keep up with teaching and tried to be there for my parents without bankrupting my own family. That's the backdrop. I started a series of letters to gravity, this force I'd never much thought about before but which now seemed almost malevolent, at least as my father was experiencing it. And my parents' aging brought my own parenting (and aging) into the forefront, so a lot of the poems in Anchor came from these personal but widely shared experiences of people, women I think in particular, who are around my age, still parenting not-yet-grown children while also caring for ailing parents. I had to describe Anchor in three words they would be gravity, grief, and memory.  Does it sound bleak?  The poems in the book often come out of and address grief, but in grief there is also joy and humor and ordinary living, and I think, I hope, the book is not actually depressing.
 
Latch by Rebecca Aronson
My hand in the dark on the lump in my breast, right
where the needle made its bite,
where I used to ask a friend to help me
fasten a cameo straight
on my favorite blue dress,
the one with the front buttons
that came undone if you looked at them
too long. I floated
in midnight lakes, pale areolae
in star-flecked water, everyone's wet
skin moonlit and fantastic.
I flashed a man who wouldn't stop staring
at the shape of my chest under my waitress uniform.
There were hours spent fixed
in place while the late afternoon swooned dark
and the baby sucked and fought
sleep, his mouth on the swollen nipple,
a milk drop pearled on his lip
when he finally let go. Yes,
I bound them and hid them
in jogging bras, under loose sweaters and formless dresses,
wanted them smaller for a better silhouette, a smooth
line an eye could glide past
without a snag,
then spilled them over bikini tops
which untied as I dove, but
mostly I did not think of them. A body
is a just a set of nerves in fur and spangles.
A shopping cart
with one disobedient wheel. But now
here I am in the vast new country
where fear lives, the tender island in my breast,
clutching a scribble of creases, this map
of tributaries, but no roads.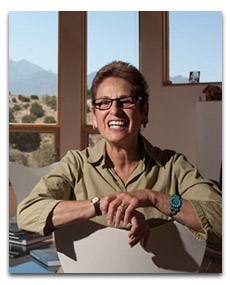 Hilda Raz is Editor of the endowed Mary Burritt Christiansen Poetry Series for the University of New Mexico Press, and Poetry Editor of Bosque Press. List & Story, her 14th book, has just been published by Stephen F. Austin State University Press. Her next book, Collected and New, will be out from University of Nebraska Press in 2021.
Amy Beeder: Hilda, what do you love about Albuquerque?
Hilda Raz: Many years ago, I flew into the city to connect with the Twin Hearts Express to Taos to teach at the Taos Summer Writers' Conference.  I hadn't been in New Mexico in decades.  The Sandia mountains from the air, the Rio Grande, and the desert enthralled me again and the airport was filled with magnificent art and friendly people. After several more teaching experiences, a few readings, and visits with friends in Albuquerque, two decades later we moved here for good.  We'd considered Taos, Santa Fe or any of the interesting communities North and South of these cities but we chose Albuquerque for its big city amenities, clear air, exquisite mountains nearby, interesting neighborhoods, many artists and writers, good universities and programs, a fine university press, good food, diverse cultures, and a place to discover what now is home in the high desert. We're glad to be here.
AB: Tell me something about UNM Press. Do you look for books particularly from Southwestern writers?
HR: I work closely with Elise McHugh, Acquisitions Editor, who reads the manuscripts and sends me what she thinks we ought to consider closely.  If I love the manuscript, I write a Reader's Report and say that I do and why.  Elise and I often meet to discuss manuscripts, and she sends out for further review the ones we believe will extend the vision of the Series.  I also solicit manuscripts for the Series, which is endowed. Our mission statement says we publish books "that engage and give voice to the realities of living, working, and experiencing the West and the Border as places and as metaphors."
AB: Regarding your poem "Transportation," which appears in this issue: like so many of your poems in List & Story, it begins as a particular tale, in this case a family story, and then opens up dramatically: "from one life to another." For me, it's a gesture that creates a wonderfully expansive rhetorical space. Can you speak a little to that?
HR: Like many writers, I often begin with an ending.  And a good question for a writer is, who will care about this story you're telling?  In many years of writing, I'd never written about my father.  He was a pioneer in the trucking business, a lively and successful man who began when he left school at twelve years old.  But who would care?   We care about stories, yes?  Why?  In this poem, "Transportation," what I wanted you to care about is the act of transmission down the generations:  The miraculous work of storytelling.  And the promise of stories is the blessing of more life.
Transportation by Hilda Raz
My father bought a wagon to deliver
groceries, then the show store's leathers,
the mercantile's piles of rugs and towels
or anything those neighbors needed
carried from one place to another.
Then he got a truck, more trucks, and a terminal building,
a phone and typewrite and billing pads,
and put his mother to work in the front office with
an adding machine, a gas pump and a motto:
"We move everything but the world."
He bought a Packard, broke his back
doing some fool thing in the alley,
married Dolly, pretty but helpless
and over years moved the family from
Harvard Street, behind the skating rink,
to Highland Heights, in spite of the covenants
against Negros, Italians, and Jews.
Nobody ever stopped him.
Somehow money piled up, enough
to keep his widow and child for many years,
until the fleet of trucks and buildings
with his name and motto in rolled gold
stopped, were shuttered, sold.
Where is he now, a sliver of bone
and serge dug into a closed cemetery's dirt?
Or reborn as some ambitious boy
in Agra, with a taxi, ready to transport
tourists and their stuff
wherever they tell him to go
or wherever he wants them to go.
And here's a survivor carrying stories
from one life to another, yours, readers.