An interview with Teri Ellen Cross Davis by Leeya Mehta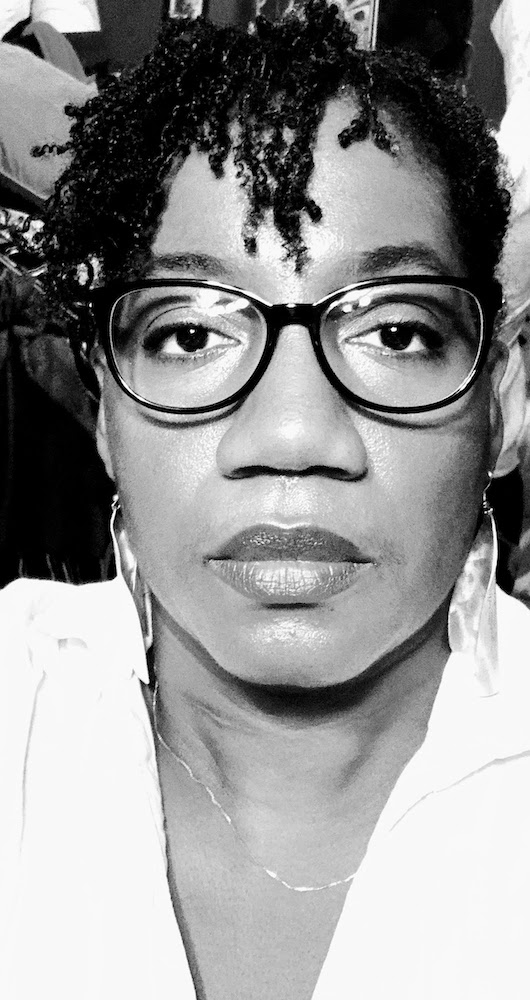 Today is January 20th, a historic day that played out on the steps of the Capitol in Washington D.C., with the inauguration of America's first female Vice President Kamala Devi Harris, a woman who identifies as both black and Indian. At two in the afternoon, after the swearing in of Vice President Harris, I sit down to chat with Teri Ellen Cross Davis about her book of poems, A more perfect Union. To watch the interview, click here.

A Congressional Page at sixteen, Teri remembers the Capitol building with reverence, learning "those August words [a more perfect Union] early on like a lot of school students and then I lived it, you know, I was here."

In the interview she talks about new ways of loving herself, and America. Towards the end of the interview is a big reveal – Teri tells us the story behind her striking and provocative book cover with the naked back of a woman, draped in the American flag.
Teri lives and works in the D.C. metro area, like I do, but in these times of the pandemic, we meet on Zoom. Behind Teri are her iconic prints of the musician Prince. Teri says:
"Prince was my introduction to fandom, to being Black and
different, to listening to the voice or voices in your head and in
your work, to following the muse in glorious reinvention when it
strikes you. Prince heard and understood so much of what I was going
through because it seemed as if he had been through it too."
As often on Zoom, I have as my backdrop, Olivia Wendel's art creation, The Performance. A large group of women are standing in a circle, some facing out to the viewer, others to the imaginary audience on the other side. The collective feels delicate on silk, and yet powerful in its multitude. It feels like the world is standing together in celebration today, as Kamala Harris takes the second highest office in this land, reflecting as she does, on how she stands on the shoulders of women who came before her. As she constructed the title, and the cover, Teri is also deeply aware of who came before her, and how nearly if not all of her family members have stories tied to the tragedy of racism.
A more perfect Union is out in February 2021, serendipitously timed with our feature of Teri in Plume #114. Teri will also appear in our annual print edition, Plume 9 (Spring 2021), beside a sister writer Teri chose to join her, Saida Agostini. A more perfect Union is winner of the Charles B. Wheeler Prize. Teri is also the author of Haint: poems, winner of the 2017 Ohioana Book Award for Poetry, an Inaugural Publication in the Giron/Valdez Series for Unique Voices in Literature, and Finalist in the 2016 Amsterdam Book Festival for Poetry. You can listen to the title poem 'Haint' here. Teri says of Haint:
"Haint is an old Black Southern term for a ghost with a bone to
pick. For me, much of this first book were ghosts with bones to
pick, stories I just couldn't shake until I had written about them,
experiences that left me changed. The title poem speaks to one such
experience."
Teri is also a Cave Canem Fellow and works as the Poetry Coordinator for the iconic Folger Shakespeare Library in Washington, DC.
Tyehimba Jess says of A more perfect Union:
"Teri Ellen Cross Davis has written us a blood-oath ode to Black
motherhood, to Love's primal ecstasy, to the R&B royalty of Prince,
all prismed through a seasoned awareness that is international in scope
and homegirl-homegrown in its vernacular and dizzying heat.
A more perfect Union is an urgent outcry, a galactic guitar riff
of blues that echoes in the turmoiled space between America's promise
and the place where fear is always / a whip, or White lady / calling 911."
In the course of the interview Teri speaks of some of her 'Goddess' poems, that came to her as visitations.
"I craved power for those poems. And I think I craved power because
I don't often have it. And it felt like such a beautiful place to
inhabit. To feel so forward, and so full and so acknowledged. That's
the voice I wanted."
It is this voice that sears and commands in her book. In some ways, she says,
"It is the most patriotic book because you only criticize that which you
love [America]…Like a mama who knows…I know you and I know you are better
than this. You need to really try now."
Teri's collection also embraces the everyday – poems about growing up and leaving home, about the changing body, visitations from the poetry muse, religion, poems about desire, and poems about asking America to grow up and take responsibility. We cry, we laugh, and we celebrate the power of poetry to express our deepest hope for a more perfect union.
***
To watch the interview, click here.
To hear Teri read from 'The Goddess of Cleaning', click here. To read the poem, click here.
Her 21st Summer
She hangs out in shadows
contours musk-
scented and slick.
Such supple skin
leaves a body teetering
between infatuation
and ruin, playing men
with house money.
A winter before,
one man held her,
broke her, and by summer,
Lake Erie, sea breezes,
handsome-faced men,
a bed, a boat; a girl thought
she had put herself
back together again.
Biology-honed weapons,
a waist to match her age.
Five different belly chains.
Look Ma, no bra, look Dad, no slip,
figure so slight
she's a one-handed grip.
Walk into a bar, no wallet,
only the small of her back
talking, looking for a hand
to guide it home.
She thought she was back
together again.
Trusting a lover
for the sake of the night,
she swallows what's set out—
Buttery Nipple, Grasshopper,
Long Island Iced Tea;
the wet ring on the empty
bar winks back,
ice melting indolently;
midnight comes into heat.
His arms guide her to his Jeep.
The sheer thrill of flight,
top down, quarter moon of light
speed-kissed air whipping past;
maybe there is a granite cliff,
a side girlfriend, slick pavement;
maybe she hits it.
Maybe she misses.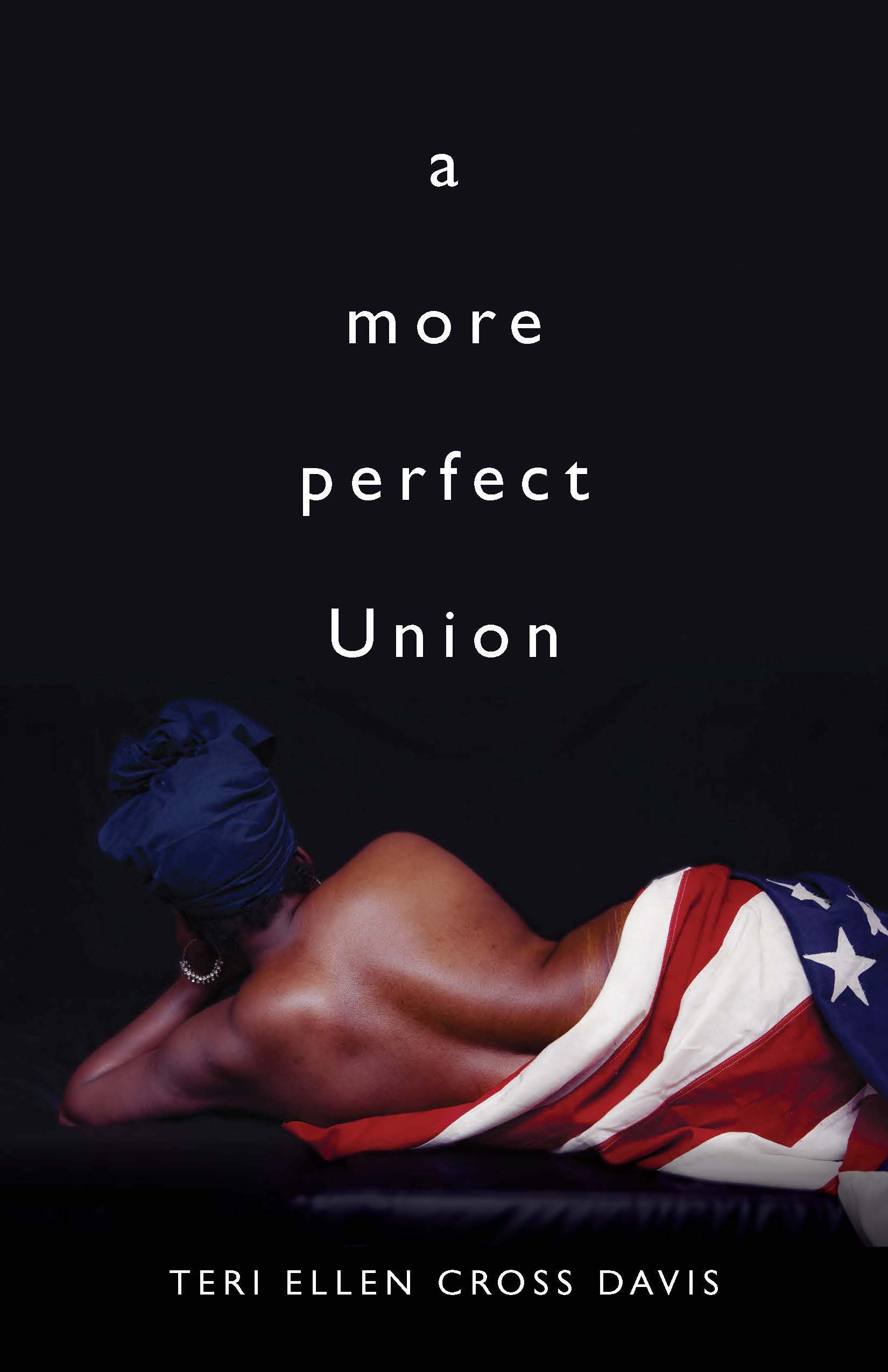 a more perfect Union
Dear America,
When I say America,
I mean, White people.
You need a new name.
I respectfully decline
to continue this narrative.
Evolution is upon us,
like a kiss, my tongue twists
—I'm getting sick from
holding it Massa, Officer
—with you, fear is always
a whip, or White lady
calling 911. We grew up
in the same house: cotton
fields, colonial red bricks,
plantation shutters. But in 2016,
you shit the bed. Since then,
my blues smoke,
spirits singe my throat;
oblivion's a better dance partner,
at least with her I cough,
but don't choke. Under
your patriotic blanket lies
a thorny bouquet. You market
it well, so I miss the smell
of copper, blood steady seeping
down my wrist. The Founding
Fathers bought bodies
but everyday I'm the one
asked for receipts. I breastfed
the beast, 'til it gnashed
and took off running on its feet.
Can I get store credit for my rage?
A trade-in voucher for heartbreak?
I'm not a White man with a gun.
I can't shoot up a school, church,
or movie theater for Burger King,
a little right wing fun.
America, are you listening?
You need a new name.
I cannot keep talking to myself
when I am not talking about myself.
Maybe America isn't who
I need to talk to.
Dear Reader,
We need to knuckle-up.
From old newspapers
to online news, head-
lines excusing Whiteness
ain't failed to disappoint
me yet. It's time for the remix.
Let the masses DJ, not another
oligarchy set; be that more perfect
Union. And while the ink is still wet,
make capitalism beg for forgiveness,
forgive college debt, establish a general
income, make felons voting legit,
write in healthcare—not that Western
mindset but holistic (mediate on that).
Dear Reader,
I need you to know
I have hope in us yet.